Power your business with a complete ePOS and payment bundle for only £518 or from only £39* per month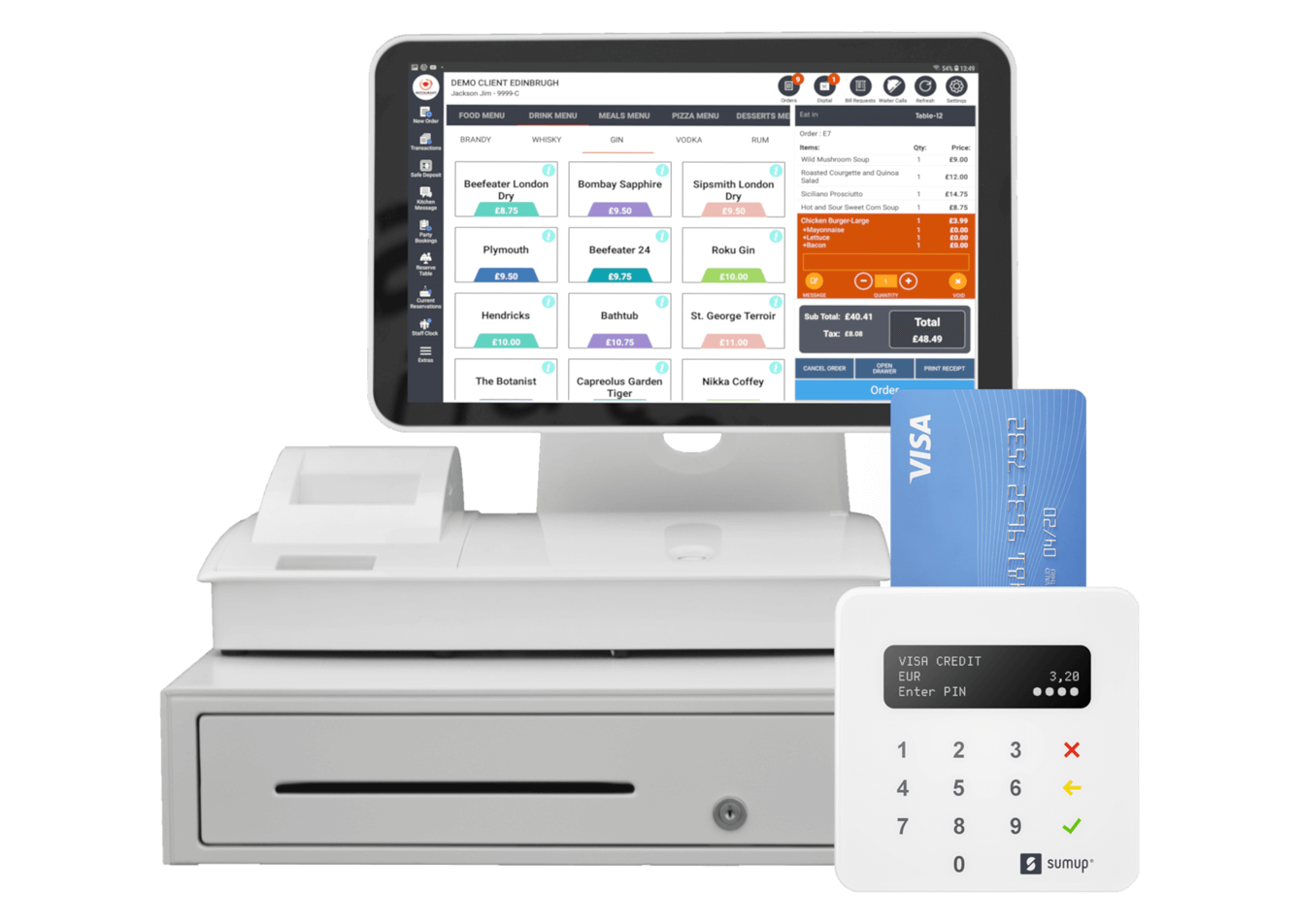 Save over £300 on the most advanced ePOS system in the world. Was £850
A powerful ePOS package, was £850, now only £518
15.6" Touchscreen terminal
Integrated receipt printer
Cash drawer
SumUp Air wireless card reader
Learn More

Learn More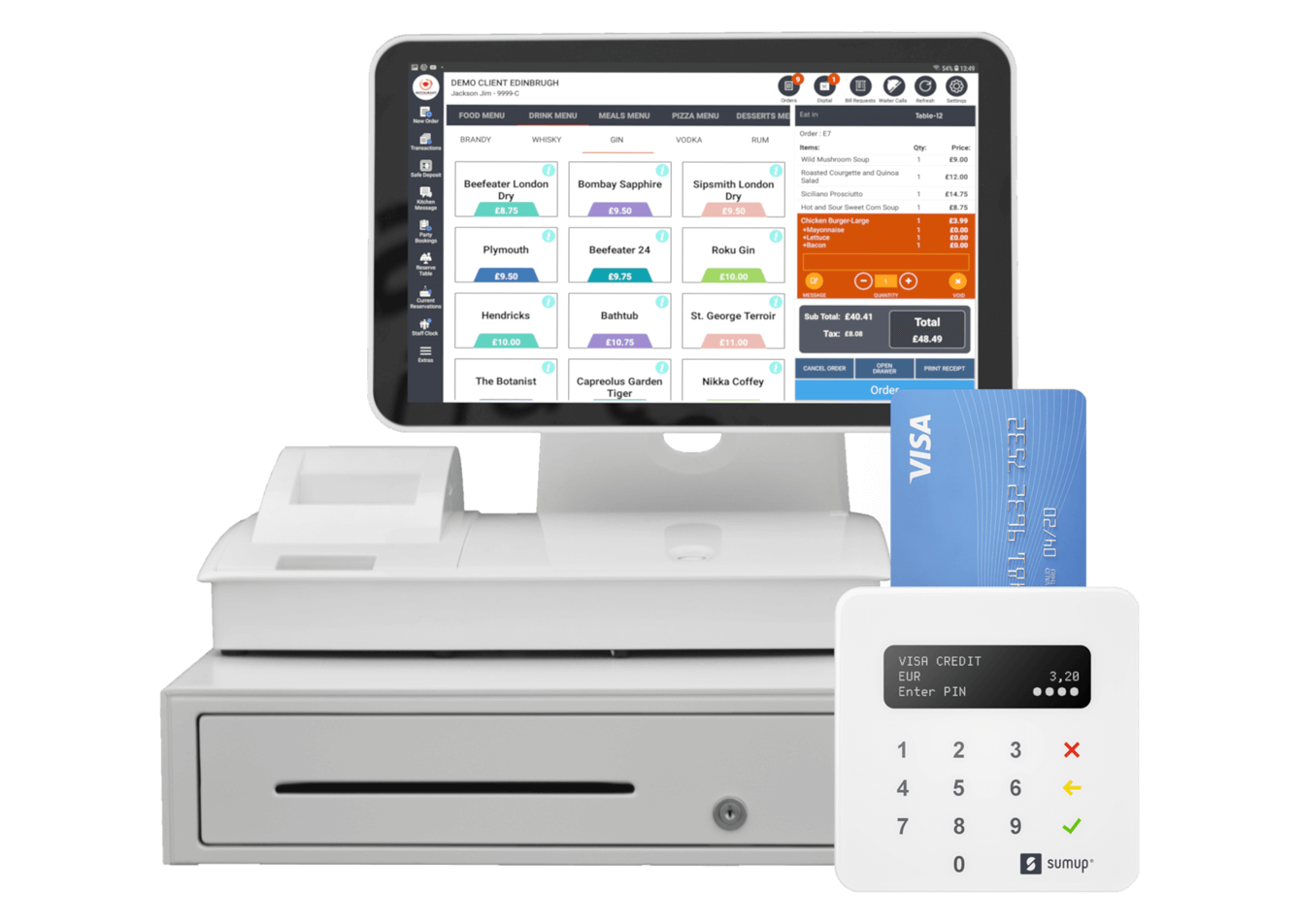 Learn more and save over £300
*Rate based on an established business over a 3 year term. Leases are available to start-up and established businesses over a lease term of 1 - 5 years. The monthly payment rate you get offered will be based on your Company financial information and your personal circumstances and may differ from the representative rate shown above.
Start taking card payments in minutes
Seamless integration between ePOS Hybrid + SumUp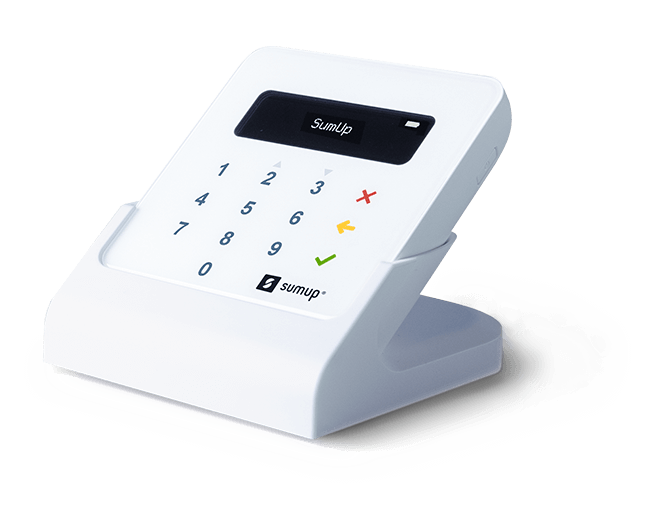 Sign up in less than 5 minutes
No monthly fees, pay 1.69% or less per transaction
Portable and wireless
Seamlessly sync payments with your ePOS
Was £49, Free in bundle
Learn More

Learn More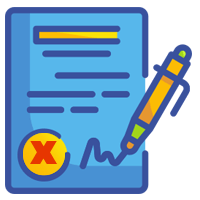 No Contracts
You're free to leave whenever you want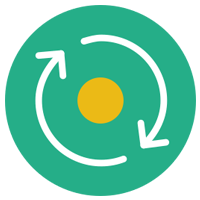 Fully Integrated
Automatically sync sale amounts between your ePOS and card reader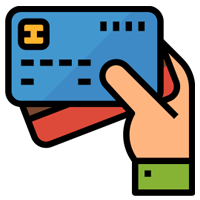 Accept all Debit & Credit Cards
We're cloud based, which means you'll always get our latest updates instantly and for free
Powerful ePOS System
Large 15.6" multi-capacitive touch screen
Running Android 7
Free menu and account setup
30 Days money back guarantee
Plug and play setup
Book a call

Book a call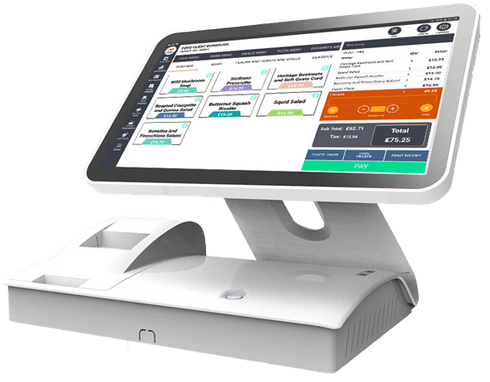 Here to help you grow
Running a business is hard work! That's why our friendly customer support Gurus are here to help you every step of the way.

Free system setup
We'll configure and setup your account to ensure you're up and running in no time!

24/7 customer and technical support
Got a question? Call or email our friendly customer support Gurus 24/7

Free updates, forever
We're cloud based, which means you'll always get our latest updates instantly and for free