Elevate your customer experience and increase ordering efficiency with digital customer ordering
Offer customers a unique dining experience, increase ordering efficiency and grow revenue with smart ordering systems.
Self checkouts
Customers can now avoid queues and complete their orders faster by using our innovative self checkouts. Our interactive, self ordering technology can offer customers a new, fast and convenient way of placing orders. Without the assistance of staff, customers can browse menus, order food and pay instantly.
Increase service speed by reducing queue times
No middle man needed as orders are sent directly to the kitchen to begin preparation
Promotions and menus can be easily viewed by customers
Customers can pay for their orders
Instantly collect feedback from customers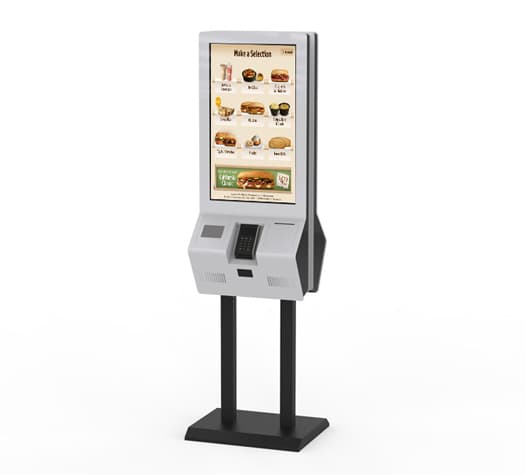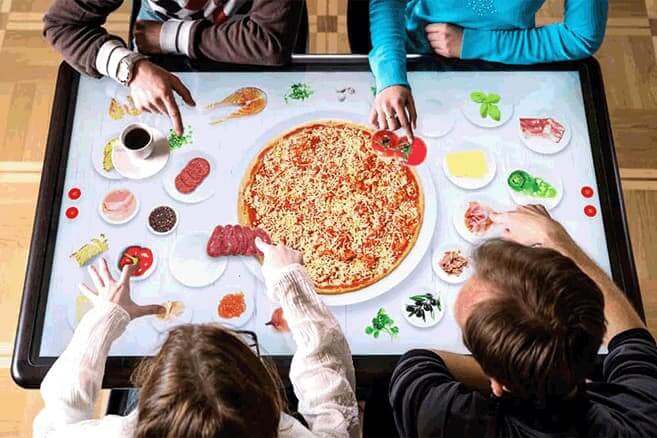 Smart Table
Stand out from your competitors and offer a new experience to your customers! Our brand new revolutionary interactive smart table allows your customers to browse your menu, view offers, instantly order food and drinks, play games and even call a waiter, all from their seats.
The table allows you to offer a unique dining experience to customers
Increase average order sizes as customers can order directly from the table
Preloaded games can be played throughout their time at the venue
While not in use, the table can be used to promote events, special offers and adverts
Reduces the demand of waiting staff
Digital Menu
Our sleek and modern digital menu simply sits on your tables and allows customers to browse menus, order food, request a bill and so much more.
A unique dining experience for your customers
Food and drinks can be ordered without staff assistance, increasing average order size
Instantly update menus with prices, promotions and food items
Reduce the demand on waiting staff
Feedback is easily provided
When not in use, you can run adverts and promotions
Customers can play preloaded games and quizzes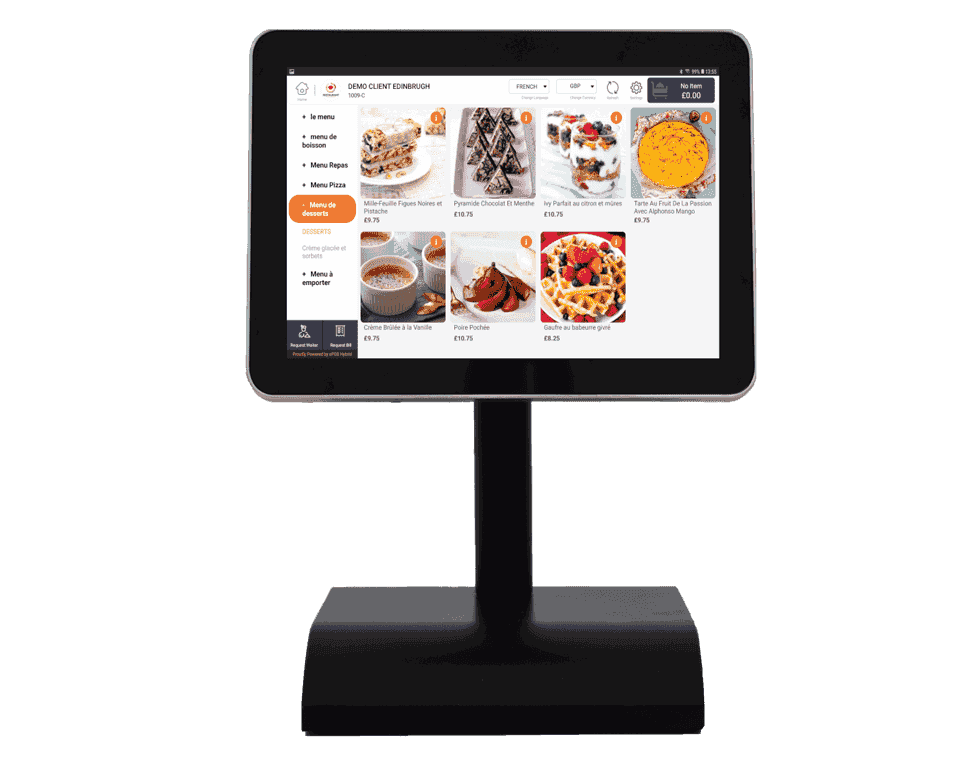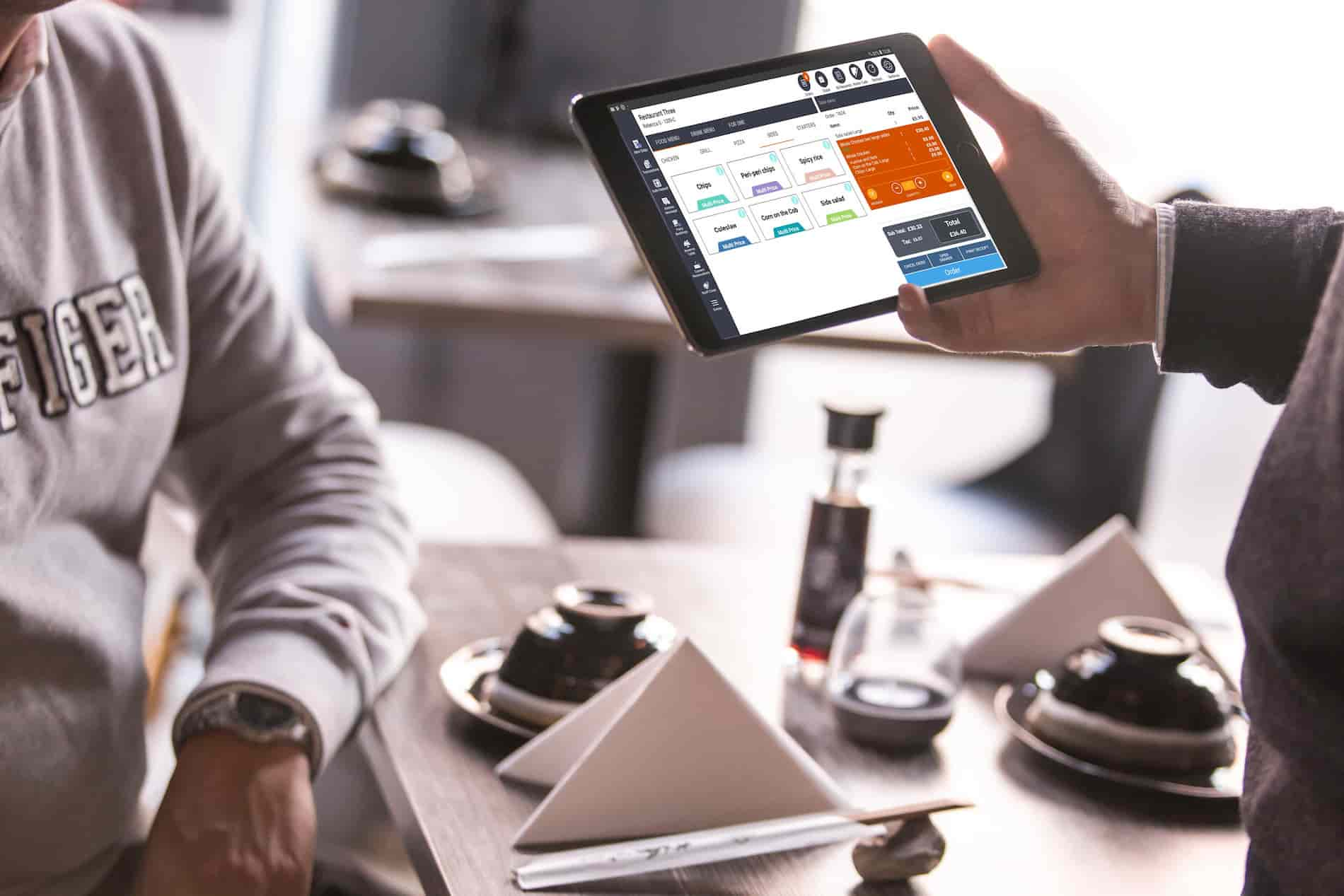 Waiter Pads
Your waiting staff can take all customer orders and payments from the customers table using our handheld, waiter pad devices.
Using digital, handheld devices instead of traditional order pads, allows staff to improve customer service and accelerate your ordering and food service. By increasing service efficiency, restaurants can increase table covers and drive revenue.
Replace pen and paper with digital ordering
Orders are instantly sent directly to the kitchen
Increase average order size
Customers will receive increased service levels while restaurants can increase table turnover
Allow staff to spend more time with customers and increase customer satisfaction
Here to help you grow
Running a business is hard work! That's why our friendly customer support Gurus are here to help you every step of the way.

Free system setup
We'll configure and setup your account to ensure you're up and running in no time!

24/7 customer and technical support
Got a question? Call or email our friendly customer support Gurus 24/7

Free updates, forever
We're cloud based, which means you'll always get our latest updates instantly and for free