Powerful ePOS technology to supercharge your business and drive sales
Powerful functionality to help your business grow
Take control of your business with our powerful, all-in-one cloud-based platform
Intelligent menu management
Gain greater flexibility to add and manage your menus wherever you are in the world. Easily create new promotions, update menu items or add vital cooking information such as ingredients, allergies and calories at a click of a button.
Using our intuative, user friendly interface and simple item grouping, staff can put your customer orders through in seconds. They also have easy access to item variations and add ons.
Looking to offer a special menu, combo deals or run discounts at specific times? No sweat, ePOS Hybrid has you covered!
Access and update your menu on any device, anywhere in the world
Offer multiple offers and promotions
A modern, user-friendly interface
Full offline mode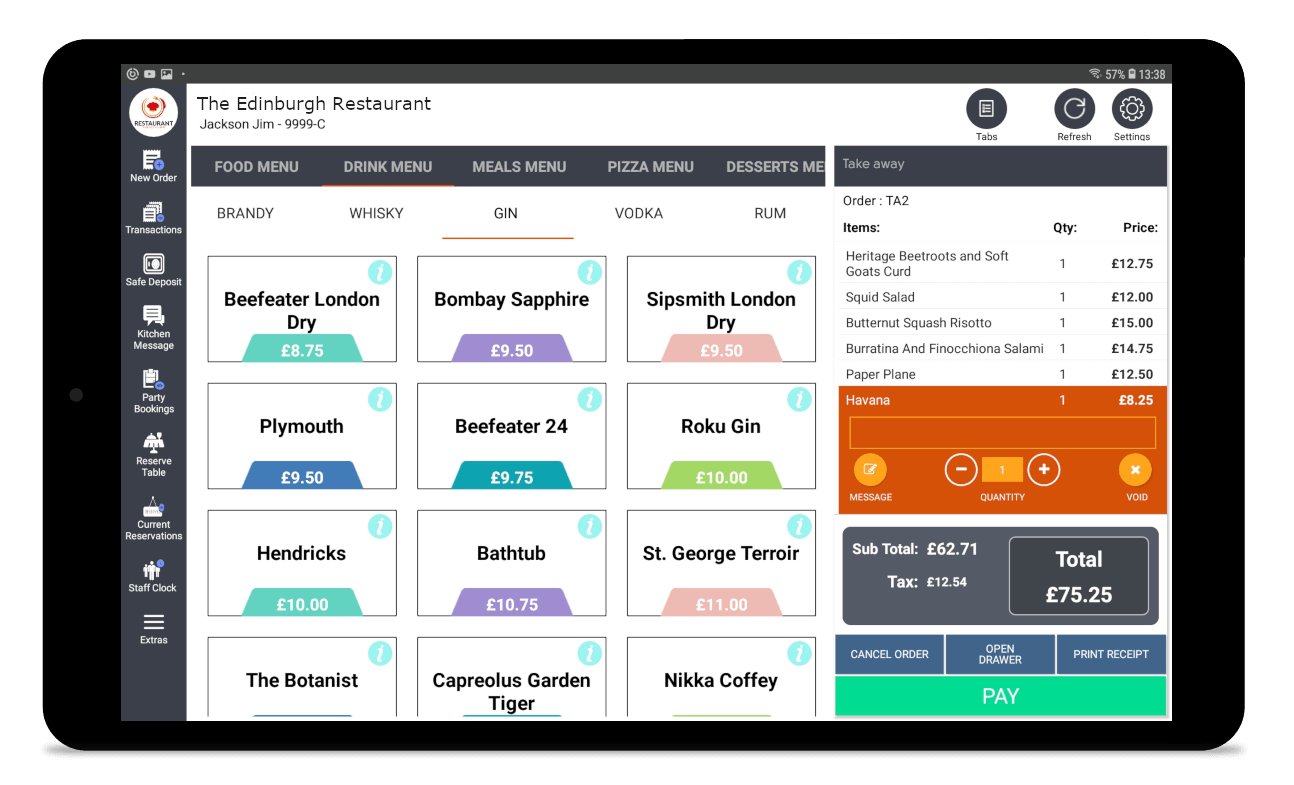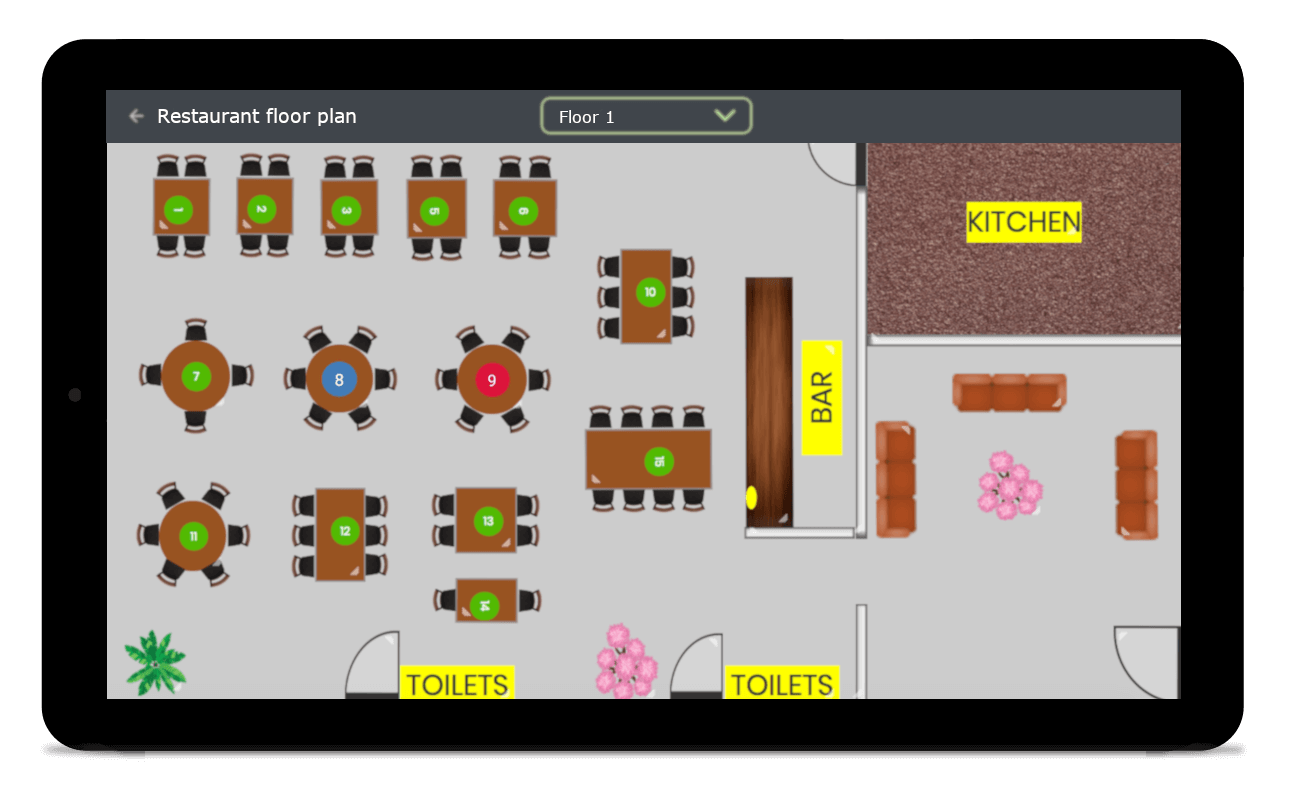 Simplified table management
Increase table covers and reduce turnaround times with effective table management. Use our innovative, drag and drop system to create precise floor and table layouts and allow staff to manage table reservations at a glance.
Easily create restaurant floor plans
Increase table turnaround
Instantly check restaurant capacity and reservations
Move or combine tables at a touch of a button
Reserve areas and take deposits for functions and events
The world's most feature rich ePOS system, starting from only £475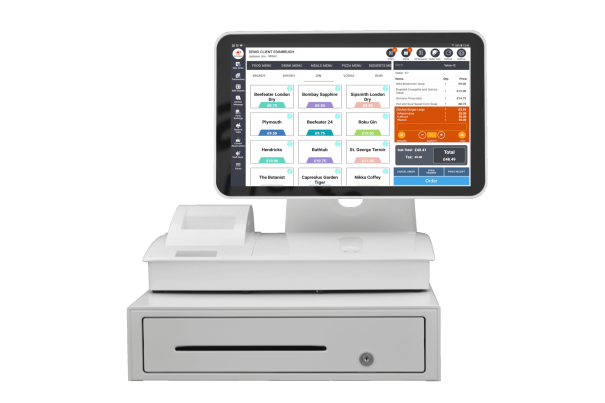 Customer orders made smarter
Customer orders are automatically sent through to the kitchen or bar, directly from the ePOS terminal using our kitchen display system or traditional printer, meaning you'll never misplace a ticket again.
Streamline your payment processing and offer guests the option to instantly split or combine checks, pay tips, receive digital receipts or redeem gift cards and vouchers.
Instantly send customer orders to the kitchen or bar directly from any ePOS terminal
Automatically assign the bar the drinks orders while the food items will go directly to the kitchen
Allow customers to split the bill by value or by specific items
Customers can pay before or after eating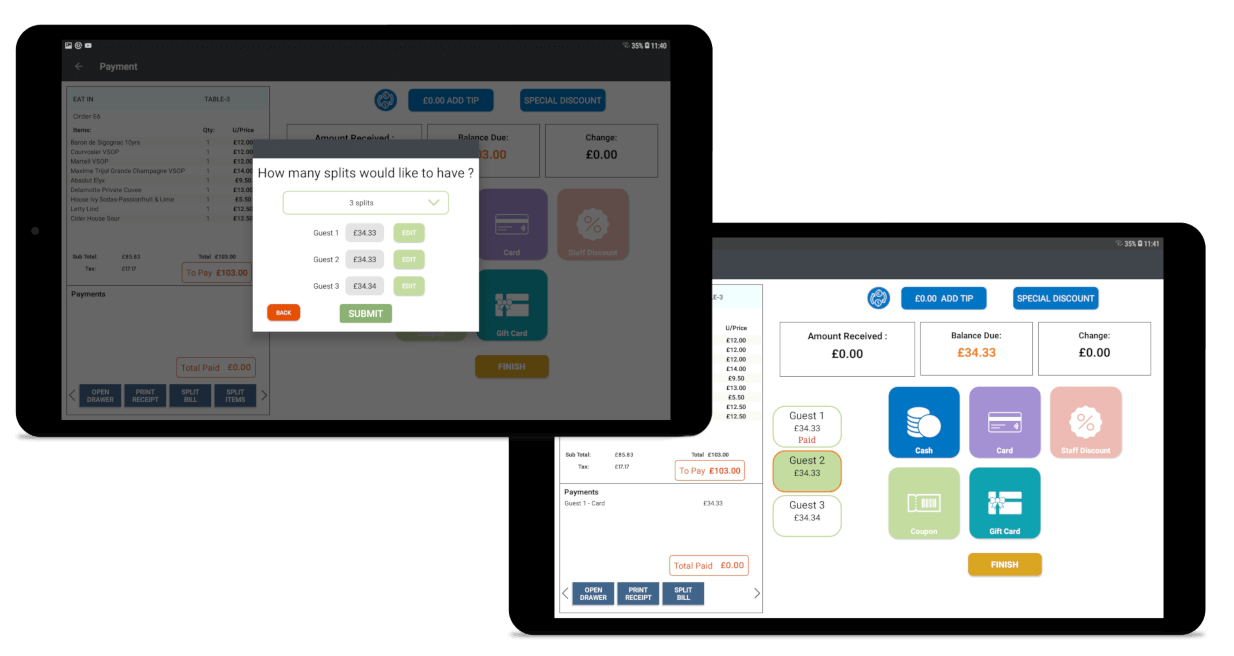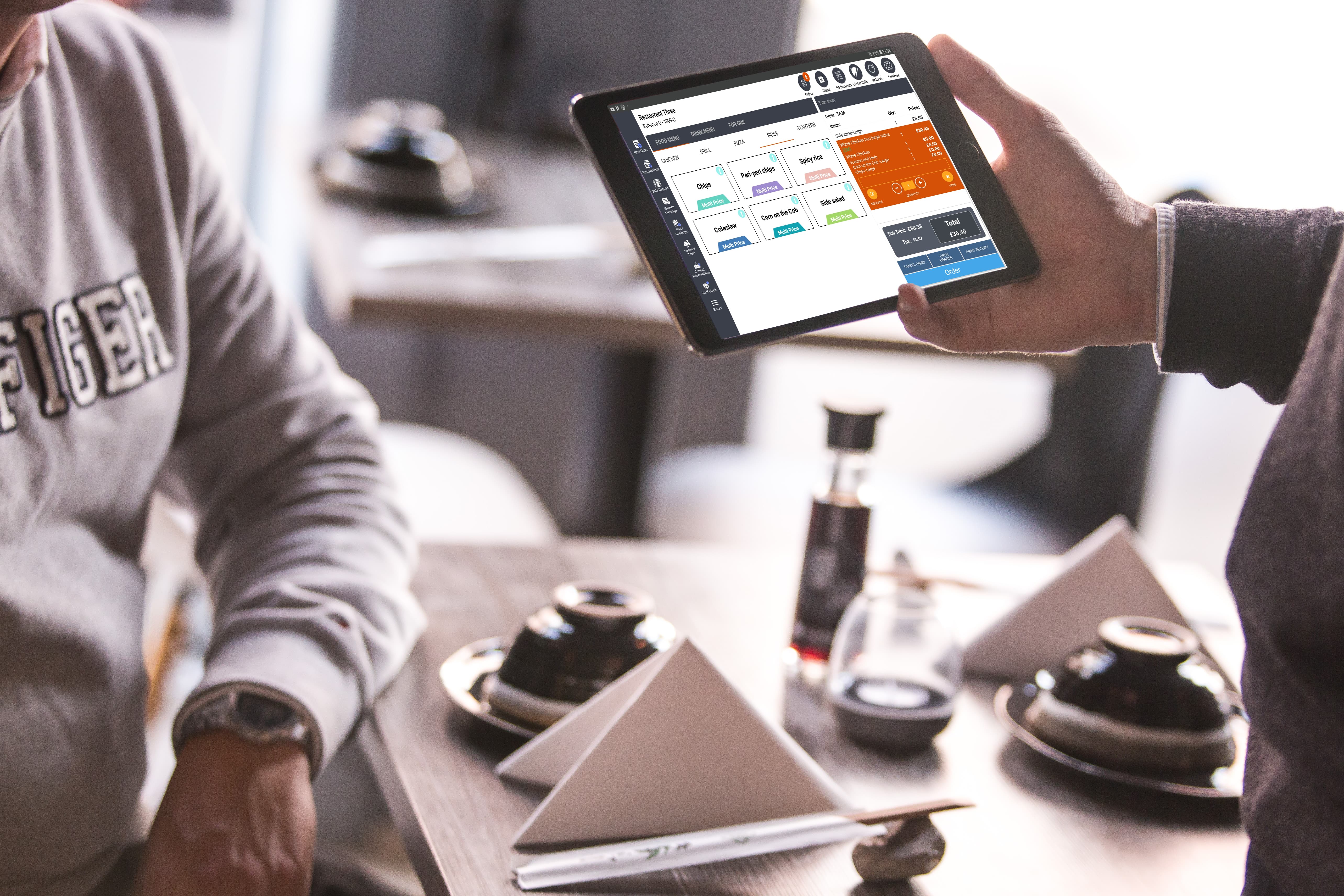 Increase covers with tableside ordering
Our handheld, waiter pad device, empowers your waiting team to take full customer orders and payment at the customer's table side
By replacing traditional order pads with digital, handheld devices, you can increase engagement with your customers, accelerate ordering and food service, and instantly take payment, increasing table covers while elevating your customer experience.
Replace traditional pen and paper with digital ordering
Increase efficiency and customer satisfaction
Enable your team to spend more time with guests
Here to help you grow
Running a business is hard work! That's why our friendly customer support Gurus are here to help you every step of the way.

Free system setup
We'll configure and setup your account to ensure you're up and running in no time!

24/7 customer and technical support
Got a question? Call or email our friendly customer support Gurus 24/7

Free updates, forever
We're cloud based, which means you'll always get our latest updates instantly and for free
Home delivery & takeaway
Whether an order was placed by a walk-in customer, someone on the telephone or even a customer ordering on your very own website or mobile app, ePOS Hybrid makes it simple to manage and coordinate all your takeaway orders in one place.
Manage takeaway and delivery orders with ease
Manage, track and get live updates from delivery drivers
Fully integrate and manage 3rd party orders from Just Eat, Uber Eats and Deliveroo
Instantly recognise returning customers and review their past orders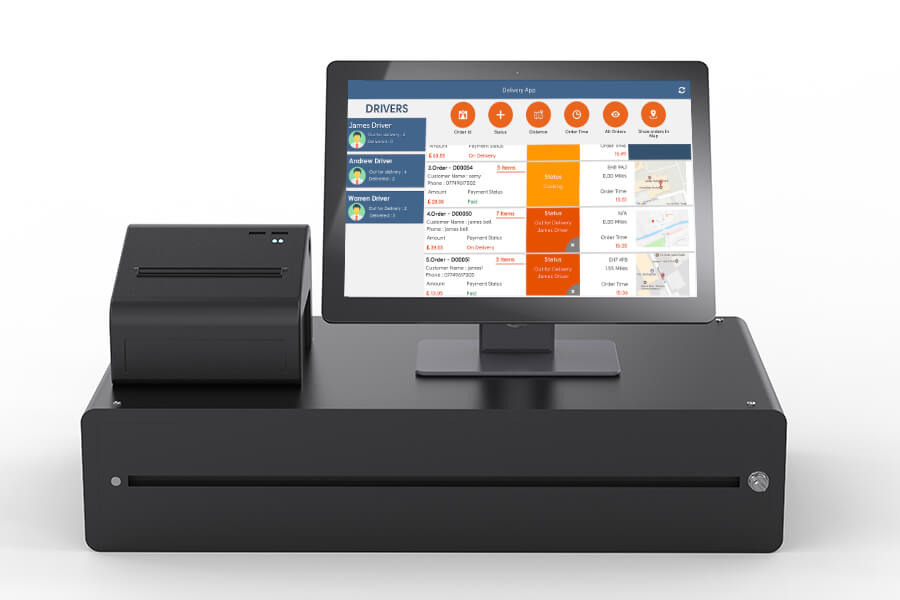 Powerful business reporting
Our powerful reporting functioning gives you an instant overview of your business and provides insight into vital business metrics.
View real-time product, sales and staff performance reports from anywhere in the world, even track stock and product wastage, all from a single dashboard.
Automatically generate financial reports including cash & card payments, total sales, staff discounts and tax reports
Instantly track performance of promotions and special offers
Stock & wastage reports
Staff reports such as holidays, absence, training, wages and clock-in & clock-out
Tablet POS
The power of a full POS terminal, wrapped-up in a tablet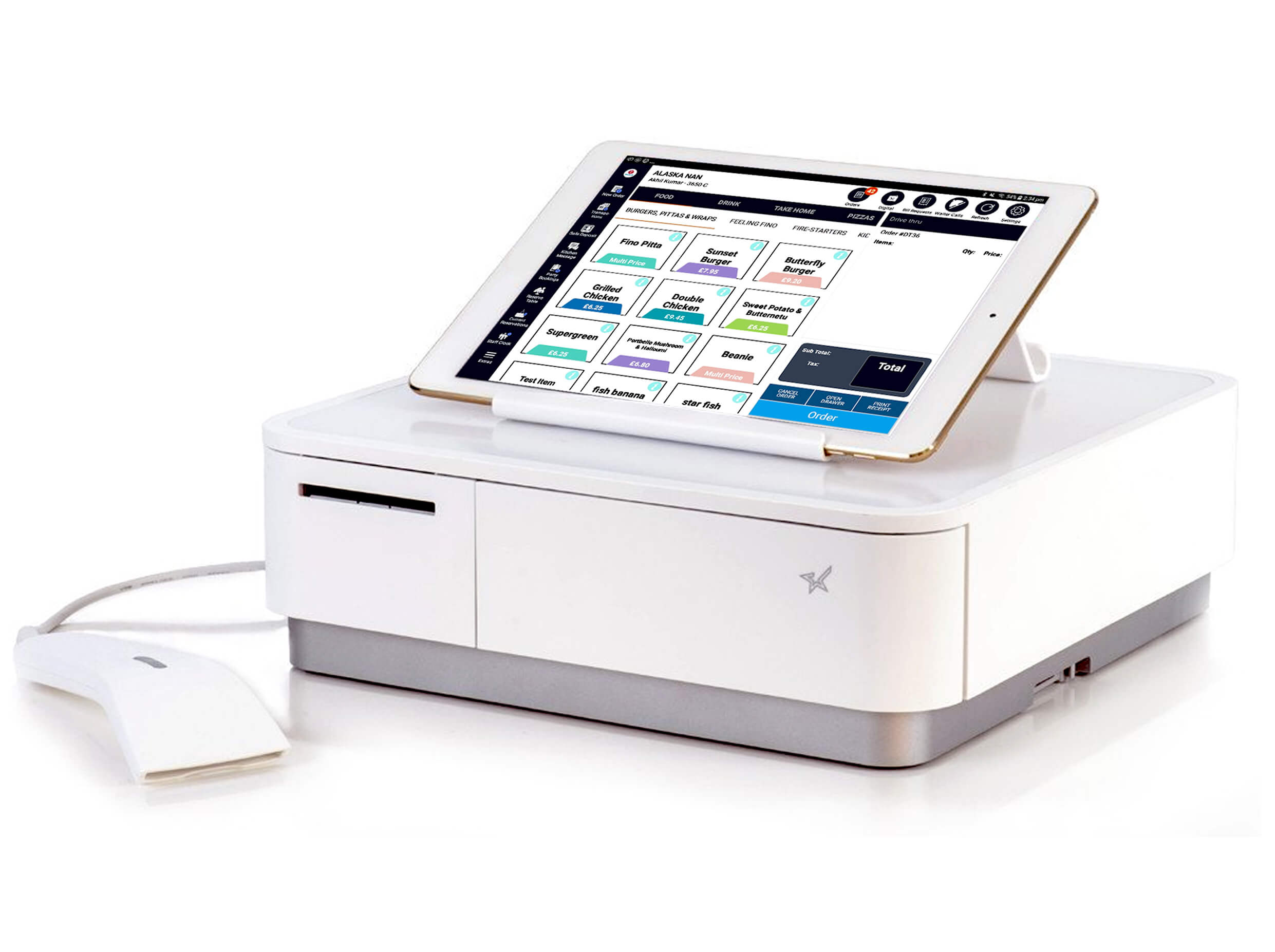 Looking for a simple ePOS set-up or already have existing hardware? ePOS Hybrid can run on any android tablet, meaning you can be setup and ready to trade within minutes. We also have tablet hardware packages which include an all-in-one cash drawer and receipt printer.
Sign up and start selling today