Their Requirements
Masala Takeaway wanted to upgrade to a new point of sale system that would allow their business to grow and make serving customers easier. The owner of Masala was on the search for a system that was easy to use, scaleable and one which could help improve operating efficiency within different areas of the business.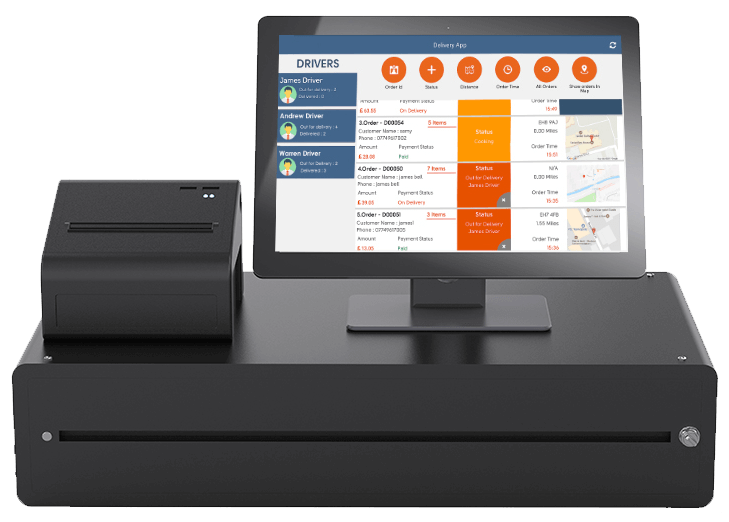 The Challenge
Masala restaurant and takeaway owner Shafik Miah opened his restaurant back in 2007 and has been operating an old fashioned POS system for the past 11 years. The business required a smarter sale system which offered the latest technology to help grow his business and deliver improved customer experience.

Having used a "dumb" sales terminal for many years, Masala were unaware of the impact that a smart ePOS solution can have on a business's success. Previously having to switch between platforms for different operations, the owner was looking for a solution which could control multiple areas of the business from one, easy to use platform.

ePOS Hybrid offer an exceptional one to one service, 24hrs a day. This level of customer service is a game changer in the industry.
Shafik Miah, Director
The Solution
Having approached ePOS Hybrid, Shafik worked with our team to create a personalised package that was tailored to his restaurant's requirements which included the functionality and hardware he needed to grow his business.

With help from our Menu Management functionality, the staff at Masalas can now make menu changes in an instant, updates and modifications can be made quickly and simply and our ePOS software has become "the heart of their business".

Other functions such as caller ID, promotions management, driver management and the various options available for billing customers, have helped to increase customer satisfaction due to reduced wait times and elevated service.