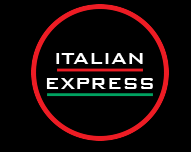 The Requirements
Italian Express were looking for an "intelligent" ePOS system, which could help them streamline operations, reduce costs and deliver exceptional service throughout their customer journey, from online ordering to home delivery management. They required an ePOS system which would help them process more orders and increase revenue, while still maintaining their great reputation for customer service.
The challenge
Italian Express owner Peter Repon, opened his own business after working as a manager within a takeaway for over 6 years. Having worked with ePOS systems in the past, Peter was looking for an "intelligent" solution that would help his business excel. His previous experience with point of sale systems left Peter wondering if there was a better solution on the market. He required a platform which was flexible and one that would adapt to the changing needs of his customers, as well as his growing business.
Peter's main requirements included seamless communication between front of house and staff in the kitchen, the ability to create and run offers & promotions at different times, as well full business management and reporting capabilities to help him track and control the growth of his business.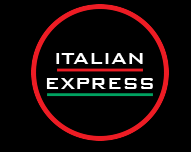 "If someone is looking for an all-in-one POS solution for a restaurant or takeaway, ePOS Hybrid is the answer. My overall experience with ePOS Hybrid is amazing and I personally recommend their system to every business operating in the Hospitality Industry."
Peter Repon CEO and Founder
The Solution
ePOS Hybrid designed and implemented a full plug-and-play ePOS system for Italian Express. Our Customer Service Gurus provided full account setup and delivery within three days and offered 24/7 customer and technical support to ensure Italian Express had the support they needed to be up and running and processing orders in no time.
With powerful functionality including full menu management, order processing, delivery management and driver tracking, ePOS Hybrid helped to control and automate a range of business areas, providing "everything that a takeaway owner needs to run a business."
Our software's intuitive and user friendly design makes it easy for employees to learn how to use our terminals. Peter explained: "My employees liked the system straight away! It only took them a short time to learn how to use and operate the smart POS terminal and all its features."
"I know how important it is to get the right ePOS system for your restaurant or takeaway. It's core to the success of any hospitality business! The ePOS Hybrid terminal has some really great features that makes it easy to use and great for any business."