Power your restaurant with the most advanced ePOS system in the world
Order and menu management
With a beautiful, easy to use interface, staff can process customer's orders quickly and efficiently. You can choose whether your customers pay at the time of ordering, or you can set up tabs for customer to pay before they leave. Create separate food and drink menus, run happy hour promotions and even offer discounts and deals on specific items you'd like to promote.
A modern, user-friendly interface
Simple to use in low light areas
Menu items and combinations can be created an unlimited amount of times
Full offline mode - meaning you can use if WiFi cuts out
Discount prices automatically during certain times (happy hour etc)
Different drink measures can be offered in various prices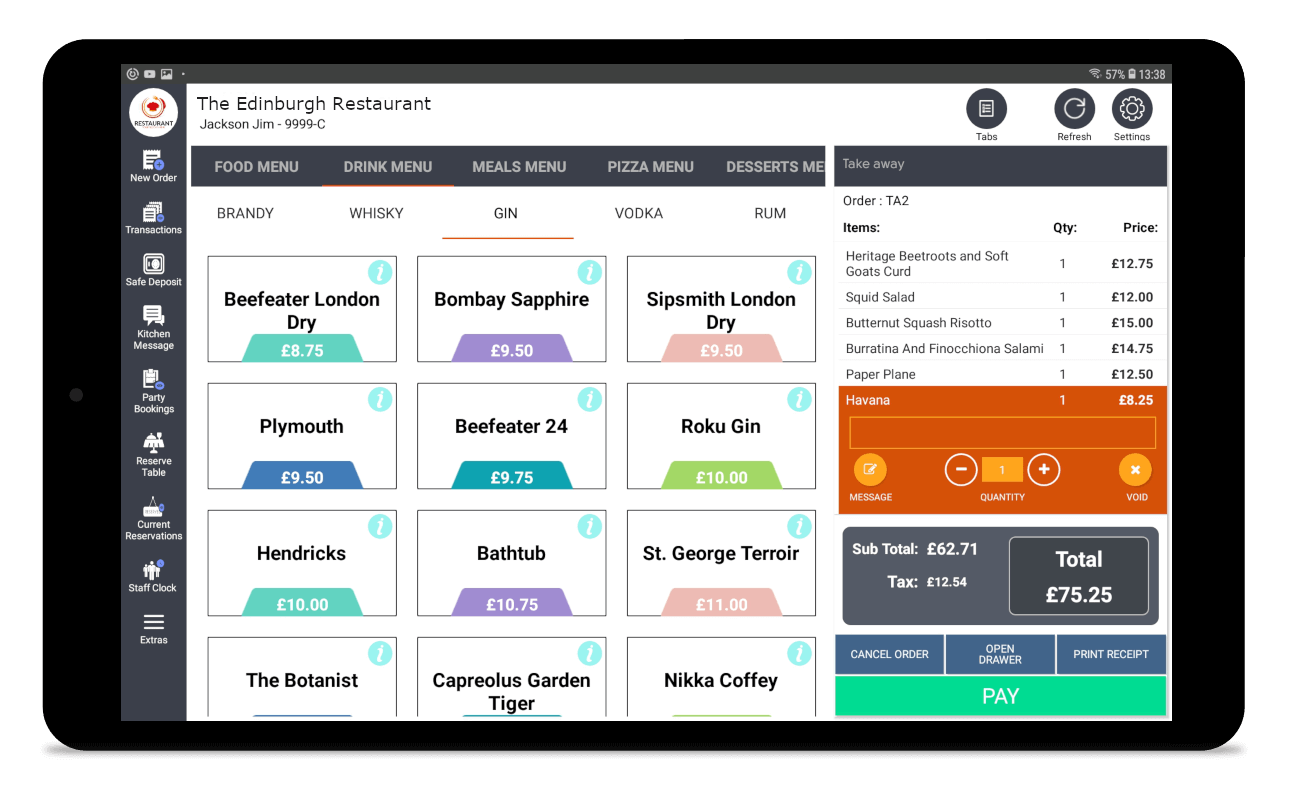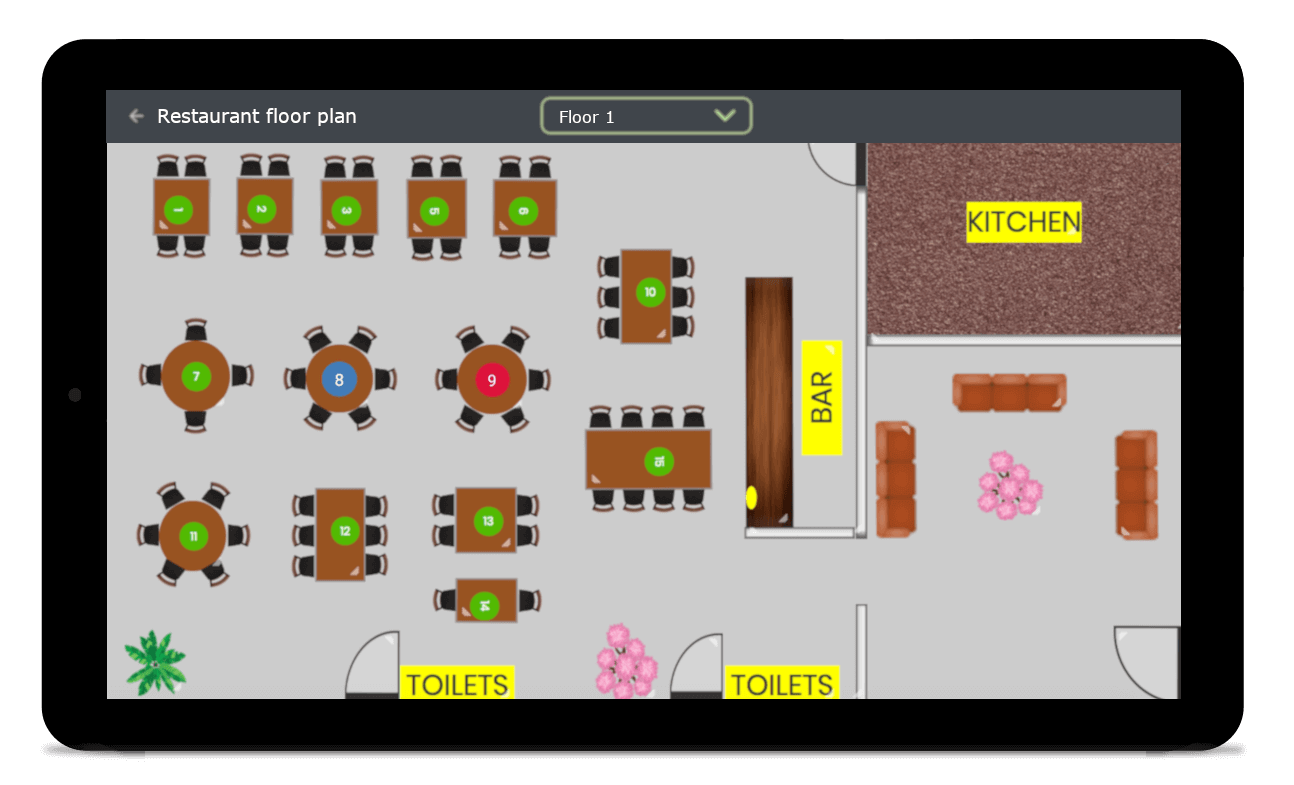 Table Management
Using our new and innovation "drag and drop" system, you can create precise floor and table plans which allows your staff to easily manage table reservations at a glance. It also allows you to reserve VIP areas easily and effectively
Easily create precise floor plans
Allow tabs to be opened and controlled effectively
Easily transfer placed orders to alternative tables
Create and reserve areas and VIP tables
Pay now or later
You can easily set-up your ePOS system so customers pay at the counter at the time of ordering, or settle up their bill after at the end of their visit.
Customers can pay at the time of ordering
Set up tabs for customers to pay once they've finished
Bills can be paid in full or split by item or amount
Redeem discounts, vouchers and gift cards
Full integration with payment terminals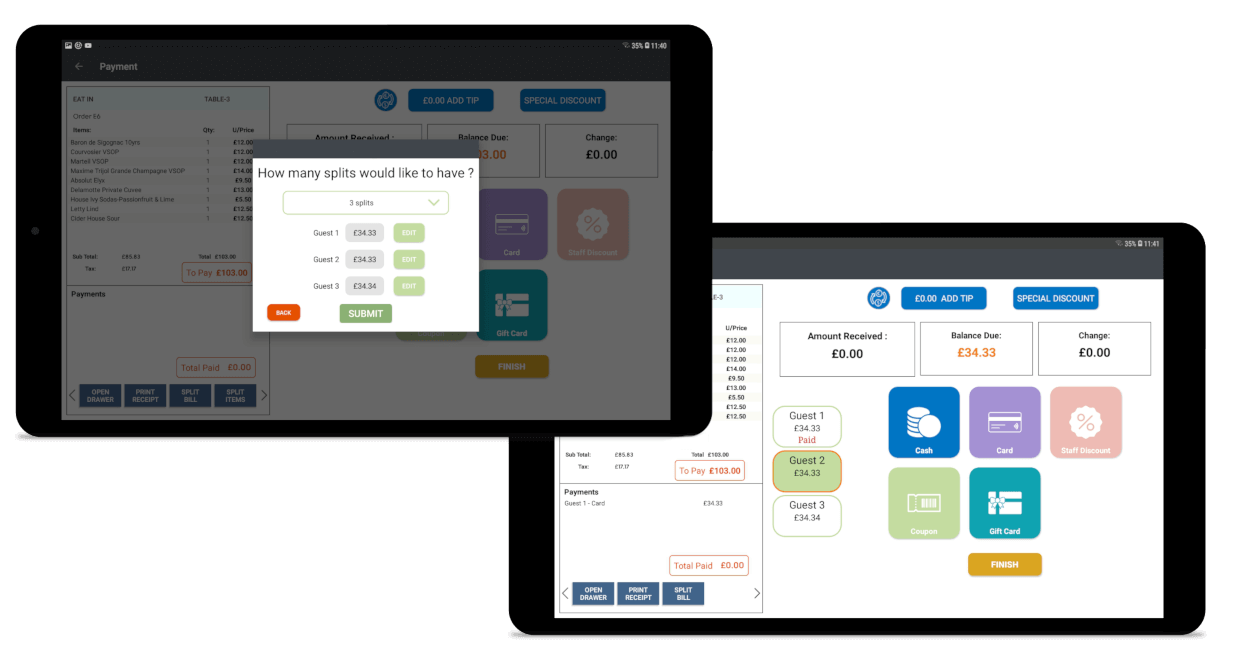 Loyalty Card Management
Our powerful loyalty program helps increase customer retention and ensures customers return again and again.
Easily create your very own loyalty program, assign points for every £1 spent
Engage customers by sending them promotions and offers via email
Issue printed digital cards or create your own loyalty app
Simple point management and points redemption process
Stock management
Better monitor your stock and save money with our intuitive stock control feature. Our platform can intelligently track your stock levels whether it be cans of juice or loaves of bread, and will notify you when you're running low.
Easily manage all of your stock and track wastage, shrinkage and expiry
Track all stock areas including kitchen and drink areas
Gain insights into stock usage and wastage using your reporting dashboard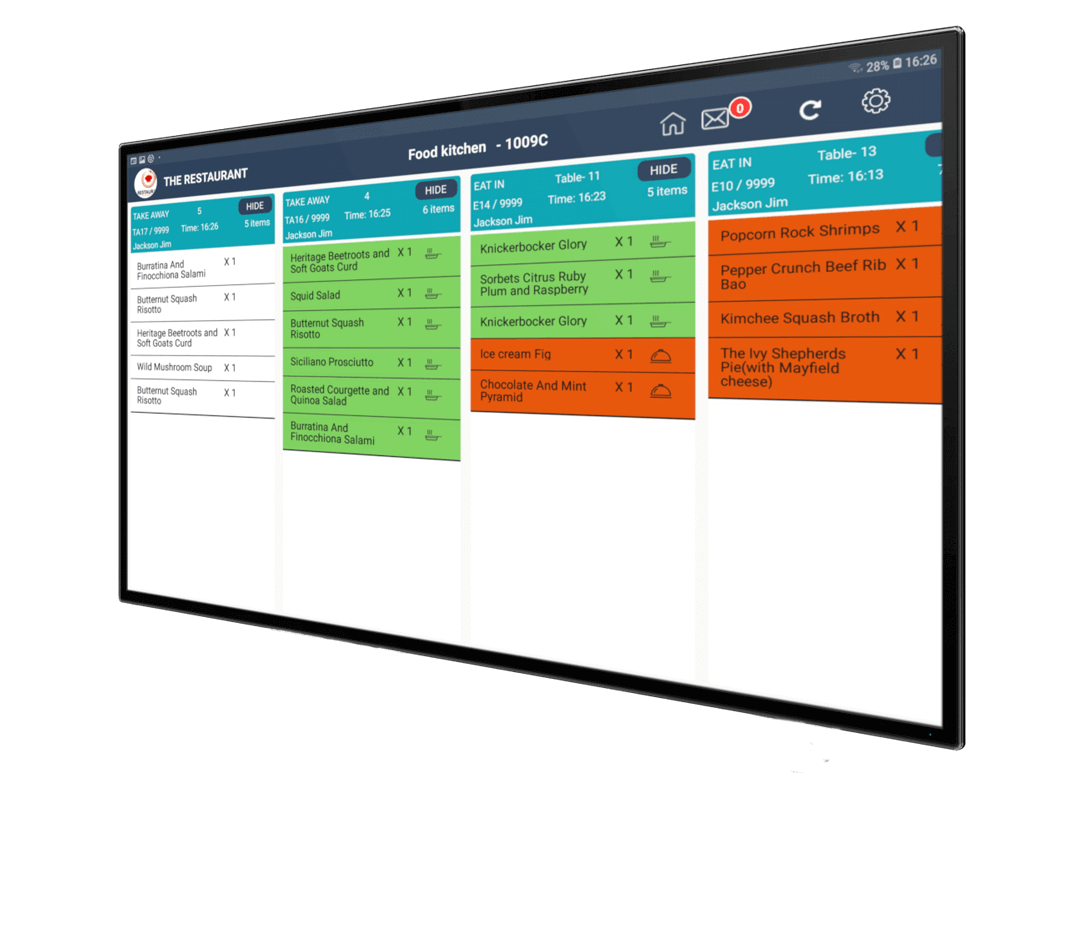 Seamless kitchen management
Our innovative ePOS terminals connect to dedicated order printers or kitchen display systems, which allows chefs to easily see and manage all incoming checks. Cooking progress can be tracked using our touch screen kitchen display systems.
Display or print orders instantly
Route drink orders to the bar and food to the kitchen
View all vital cooking information including customer allergies, cooking preferences and side orders
Update and track live cooking progress
Staff management
Manage and automate all your human resource operations with our staff management module.
Manage all staff records, files and contracts from one place
Create and manage rotas, annual leave, sick leave and absence
Manage and track staff training records
Staff can clock in and out
Set reminders and alerts about training expiry or work permit related information
Reduce the demand on waiting staff during busy periods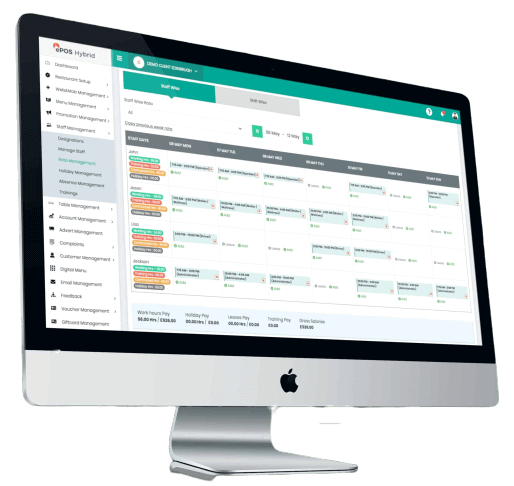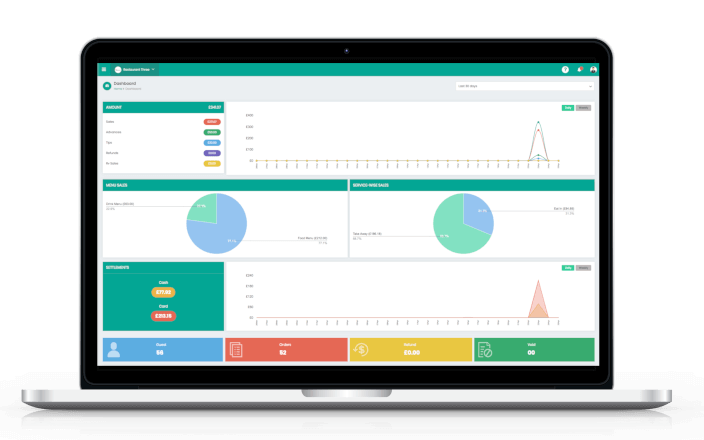 Business Reporting
Gain an instant overview of every area of your bar or nightclub using our impressive reporting capabilities.
Stock levels and product wastage can be viewed in real-time as well as daily sales figures, staff performance reports and much more, all on a single dashboard
Generate financial reports, including cash and card payments, total sales, staff discounts and tax reports
Instantly track performance of promotions and special offers
Reports on stock and wastage
Staff reports such as holidays, absence, training, wages and clock-in and out
Innovative tech to elevate your business
Take your customer experience to the next level
Digital Menu
Our wireless digital menus sit on your tables and allow customers and VIPs to order food and drinks without a member of staff. They can even play interactive games and quizzes throughout their visit.
Offer customers a unique dining experince
Food and drinks can be ordered from the table without any staff assistance
Increase your average order size thanks easy ordering
Update menus with prices, promotions and items instantly
Reduce staff workload and increase customer satisfaction
Offer pre-loaded games and quizzes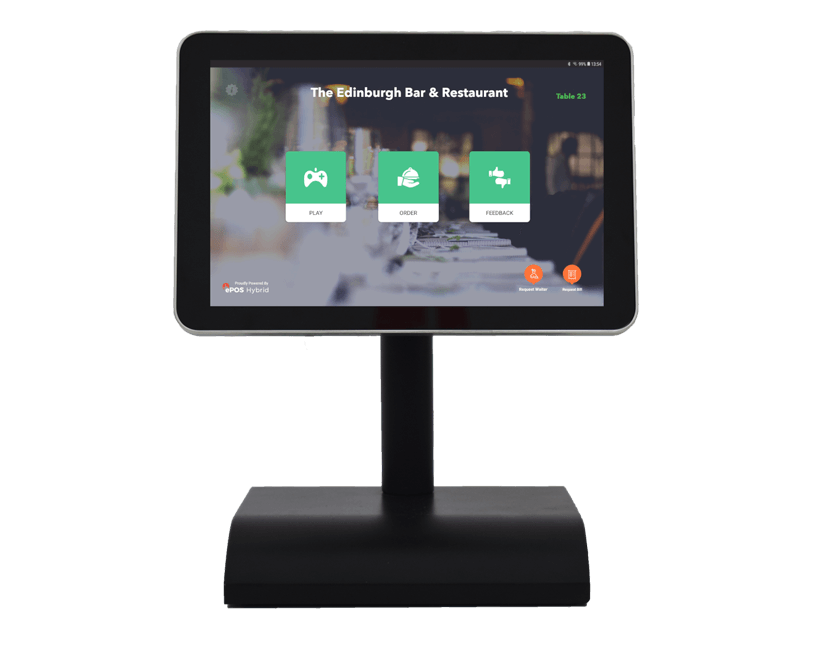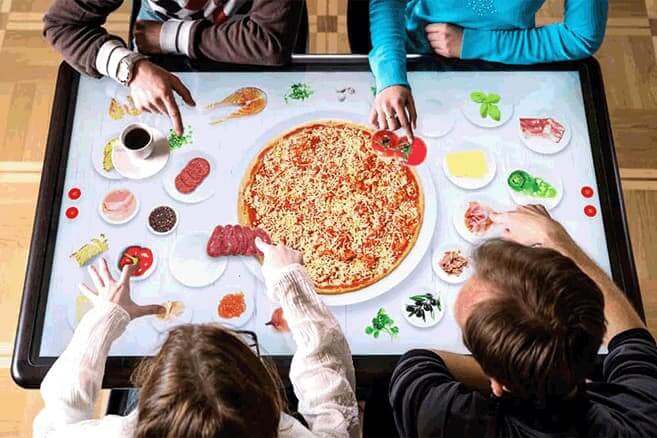 Smart Tables
A truly unique dining experience. Our revolutionary, interactive smart table delivers a new experience to your customers. It is perfect for VIP areas as guests can view menus, place orders and request a waiter straight from their table.
Customers receive a unique experience
Food and drinks can be ordered directly from the table
Average customer spend increases
Use the table to promote events, drink offers and promotions using ads
Reduce the demand on waiting staff and hostesses during peak periods
Here to help you grow
Running a business is hard work! That's why our friendly customer support Gurus are here to help you every step of the way.

Free system setup
We'll configure and setup your account to ensure you're up and running in no time!

24/7 customer and technical support
Got a question? Call or email our friendly customer support Gurus 24/7

Free updates, forever
We're cloud based, which means you'll always get our latest updates instantly and for free