There's no doubt that times are tough for the hospitality sector. And with further restrictions emerging, pubs and restaurants are finding new ways to ensure the safety of their customers and staff.

Take McDonald's, for example. They've reduced the number of their workers, added floor markings for social distancing, and set up table-service dining.
And while your business may have already adapted to keep everyone safe, the threat of further lockdown measures looms. So, for the safety of everyone, there may come a time when you need to close the doors again.
To help you continue to support your customers, we'll show you how you can start running a takeaway service. Whether you run a pub, restaurant, café, or even a chip shop, it's easier than you think to keep giving your customers what they want when they're at home.
Steps you can take to run a takeaway service
1. Get your house in order
Before you start advertising your takeaway service, you'll first need to do some groundwork. This should include running a series of risk assessments. For example, you'll need to check your premises meets food safety standards. Also, your food packaging must too. Make sure that staff exercise regular hand washing, and that your delivery process poses no risk to customer safety.
2. Check your ePOS system
To run a takeaway service, you'll need to consider the logistics. For example, if you want customers to order food online, you'll need to think about how to set this up. Whether that's through Deliveroo, Just Eat, Uber Eats, or via your website, you'll need a system that enables customers to check your menu and make their orders.
And this is where a strong epos (Electronic Point of Sale) system can help. You may already have one for premises orders. In which case, make sure it's ready to handle the pressures of takeaway orders.

3. Use cashless payments
It may be that you also need to accept orders from customers at your premises. And if you're not taking them already, think about setting up cashless payments. Not only is this more convenient for your customers who won't need to carry cash around, but it'll be safer for them too. Plus, it'll save you the time and cost of handling a cash float. Card use continues to rise steadily from 54% of transactions in 2016 to 61% in 2019 and expected to skyrocket throughout 2020.
"By 2022, there are expected to be 57.7 billion non-cash transactions worldwide"
4. Consider outsourcing your delivery
Many takeaways run a reliable delivery service. But with social distancing measures and threats of lockdown abound, setting one up could help you stay ahead of the competition. Deliveroo, UberEATS, and Just Eat are some of the most convenient delivery and online ordering and delivery services around.

And, by signing up, you could find a range of perks and discounts available to help you get started.
5. Promote your takeaway service online
Social media marketing is the key to elevating your brand. By following customers on Instagram, Facebook, or Twitter, you could increase loyalty and return orders.
Once you've established a great following online, why not offer some introductory deals and special offers? This way, you can encourage customers to reward you with some positive online reviews. And these will help you increase your visibility to new audiences.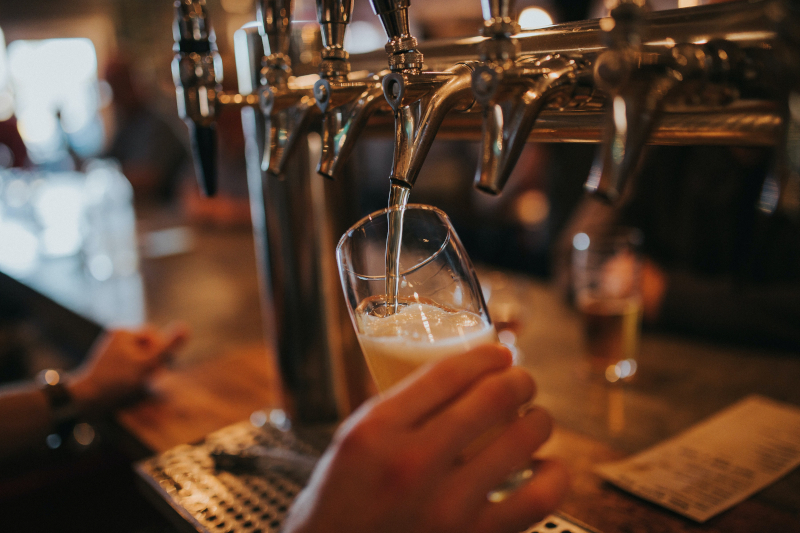 Can pubs run a takeaway service?
If you run a pub, have you thought about offering takeaways? There are some great examples of pubs across the UK who have launched pub-and-grub, click-and-collect services.

But what if you don't serve food? Well, there is the option of running a new 'drinks to go' service. And this could be a great idea for pubs, especially when almost a third of people say they find it an appealing thought.

You should note, though, that you must have a license for off-premises sales. Some temporary measures have been taken to support this, so check the new rules on off-premises sales in England and Wales. In Scotland local licensing rules will apply, so contact your local authority to check.
Make sure you keep everyone safe
Being able to run a takeaway service is easier than it's ever been. And by outsourcing your orders and deliveries to established companies, you could increase your orders to around 4,000 per year.

But today, it's imperative that you keep the safety of your customers and your staff in mind. It's important, also, to make sure everyone is social distancing, wearing protective masks, and following the government's guidelines at all times.

So, with the right systems in place, it shouldn't be long before your business can continue to keep your customers happy as they stay safe at home.