Takeaways have changed a lot in the last few years. Not that long ago you'd probably only have a handful choices to weigh up (India, pizza or Chinese, perhaps?) and you'd also have to phone up and talk to an actual person in order to get your delivery. I think we can all hear the sharp intake in breath from all the millennials amongst us.
These days, of course, things are a lot different and you can choose, order and pay using an app on your phone in less than two minutes. However, it's worth bearing in mind that the industry is always shifting and changing. Here are the biggest takeaway trends that you need to pay attention to in 2020 to ensure that your business always delivers…
New ways to order
Think you can't get more convenient than ordering on an app? Think again. Dominos paved the way back in 2015 when they developed a way for customers to order by simply tweeting them a pizza emoji. It's not just Twitter either; numerous companies are dreaming up creative news ways to order using smart technologies, such as your TV, Apple Watch or even your Alexa – and that's before we even get onto robots or drones. All in all, it's clear that enabling customers to order through all possible channels is the way forward.
Doing it for the 'gram
Like it or loathe it, the Instagram generation is here to stay and delivering food that looks as good as it tastes, if not better, is incredibly important. It's not enough to just eat the food, it's about sharing that experience on social media in the form of carefully curated photography – and so your presentation and branding is key. The good news is that if you get this right then these customers will essentially do your job for you by sharing and tagging images of your food on Instagram. Get it wrong, however, and you may find yourself being posted on reddit and being torn apart by hundreds of keyboard warriors. Beware.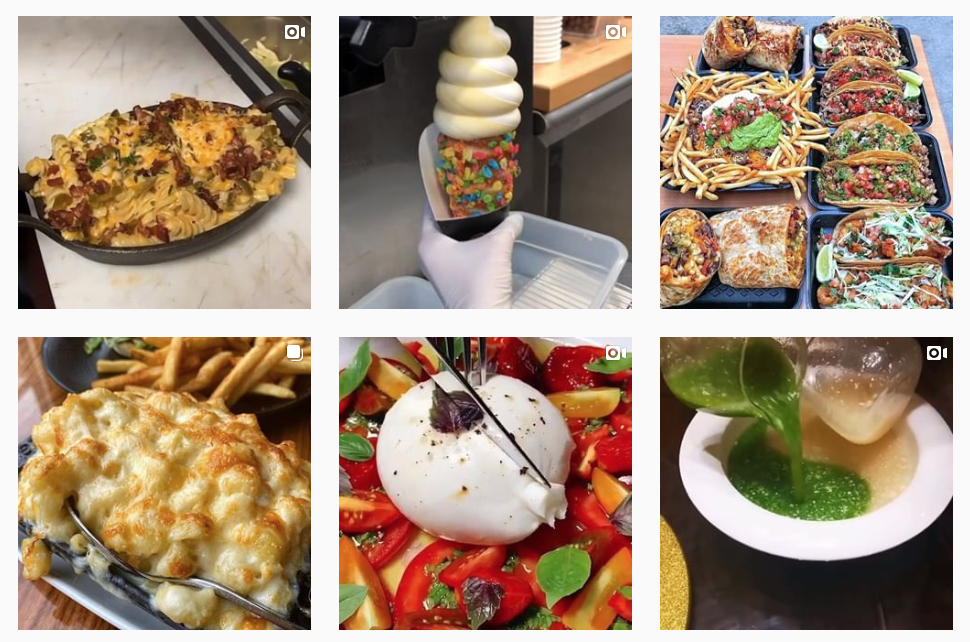 Eco awareness
From plastic straws getting cancelled, to the huge spike in veganism, to the Twitter naming and shaming of unnecessary supermarket packaging, everyone is a significantly more eco-conscious in 2020. As expected, the food delivery industry is also going green. McDonalds has promised to only use 100% renewable or recycled packaging by 2025 and UberEats is doing its bit to combat single use plastics, by requiring customers to 'opt in' for disposable utensils and straws rather than bunging them in automatically. So there you go.
Virtual kitchens

What exactly is a virtual kitchen, you may ask? Well, a virtual kitchen is a seperate delivery-only restaurant, setup in an existing restaurant business to only service delivery apps such as UberEats. This means business can expand their food offering, drive sales as well as mining customer data to track what food types are growing in popularity – which can then be capitalised on. It's a model that was oringally tested extensively by UberEats but now deliveroo are running a similar "Deliveroo Editions" model, and it looks like this is set to increase in popularity in 2020.
Food companies flying solo
Deliveroo, UberEats and JustEat have forever changed the landscape of food delivery, and for a while it may have looked like they would simply gobble up the competition. However, smaller businesses are now wising up to the fact that paying to have their restaurants on these apps is expensive and isn't always best for business. Using your own delivery service or developing your own app means that you have more creative control over the service you provide as well as not having to pay expensive commission. ePos Hybrid offer mobile apps and website ordering platforms as part of their ePOS package, enabling you to manage all your takeaway orders in one place – while allowing customers to order directly from your very own website or app. Deliveroo who? You can learn more about our online ordering here.
Find out more about the full range ePos Hybrid products you can use to manage your restaurant, takeaway or food delivery business here.