.... and get you noticed online!
Adding content to your website regularly is a great way of helping you rank well on Google. One of the best ways of achieving this is to create a blog and add new content to it on a regular basis.
Whether you're struggling to find the time to write blog posts, you have no idea what subjects to write about, or you want to find out how to get more people to see your blog, you're sure to find some helpful tips in our guide to writing a brilliant blog post to get your restaurant noticed online.
Get creative with categories and tag-lines
Before you begin writing your first post, consider the different topics you might want to include. Having different categories in the menu will help people to find an article they're interested in and it's a great way of organising your blog and filtering results.
You could choose categories such as 'competitions', 'news', 'recipes', 'behind the scenes' or 'nutrition advice'. Think about what your target audience might be interested in and the relevant topics that people might be searching for on the Internet.
The title of your blog can be as simple as 'Restaurant Name' Blog', but the tag-line that goes alongside it is where we recommend getting a little bit more creative. This is where you can entice people to read the blog and give them a bit more information about what they can expect to find in the posts.
You can make this humorous or quirky, use foodie language such as 'mouth-watering', tempt your tastebuds', 'belly-rumbling' etc. or just keep it simple and straight-forward. Once you have defined your target audience and brand personality (link to branding blog here), the tone of voice you want to use in the blog should become clearer.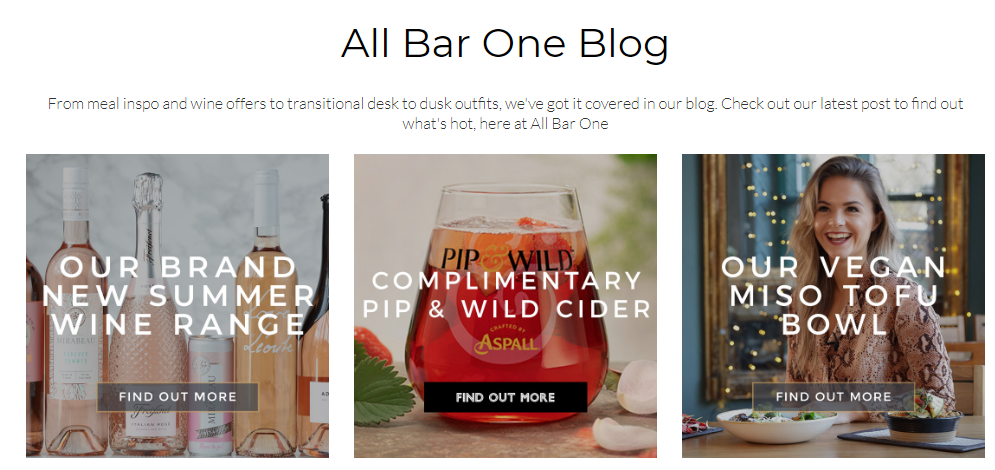 Entice readers with mouth-watering imagery
Grab your readers' attention with something visually tempting, to intrigue them before they've even started reading. Being a restaurant business lends itself to this quite nicely; you can let your delicious food do the talking.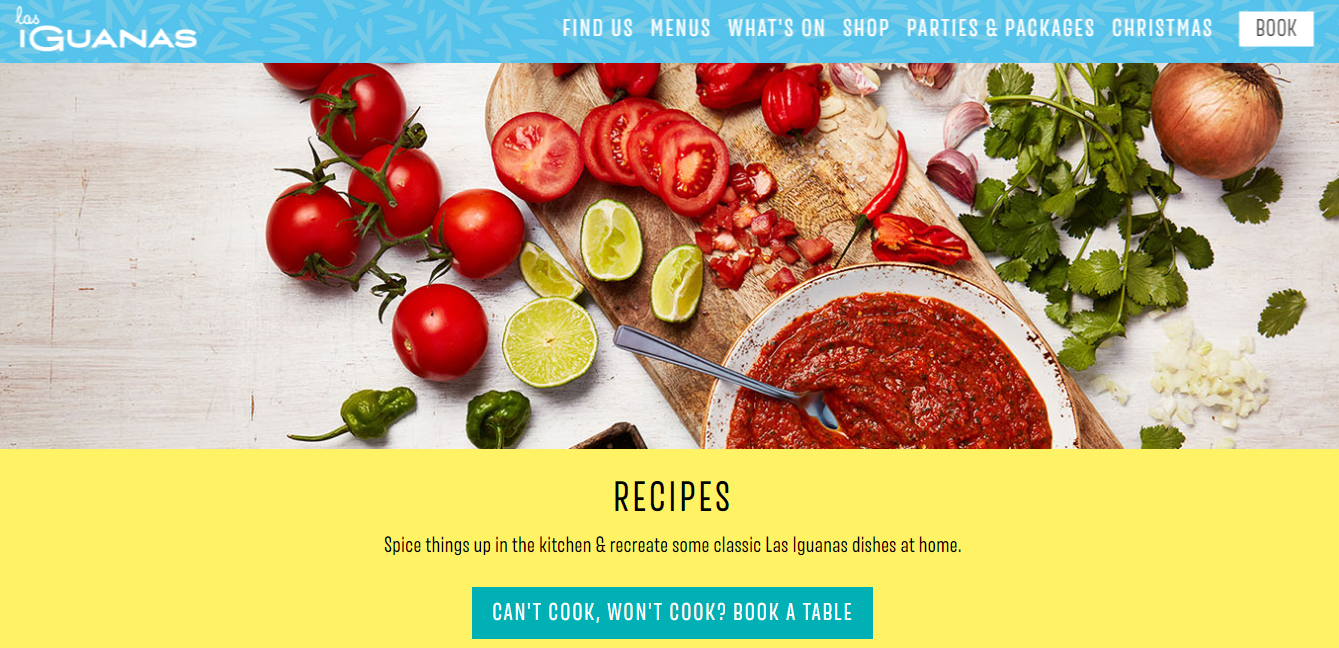 Creating some eye-catching graphics with your food photography is perfect for keeping people hooked when they've just landed on your blog page, whether they have arrived there through your own website, via a Google search or from a social media post.
Aim to have your best visuals at the top of the blog page, with a few other relevant images throughout the blog post, depending on the topic and the length of the post.

Write an attention grabbing heading
The first thing someone will notice when they land on a web page is the imagery, closely followed by the title or heading. The heading needs to be short and snappy, and grab the attention of the reader right away.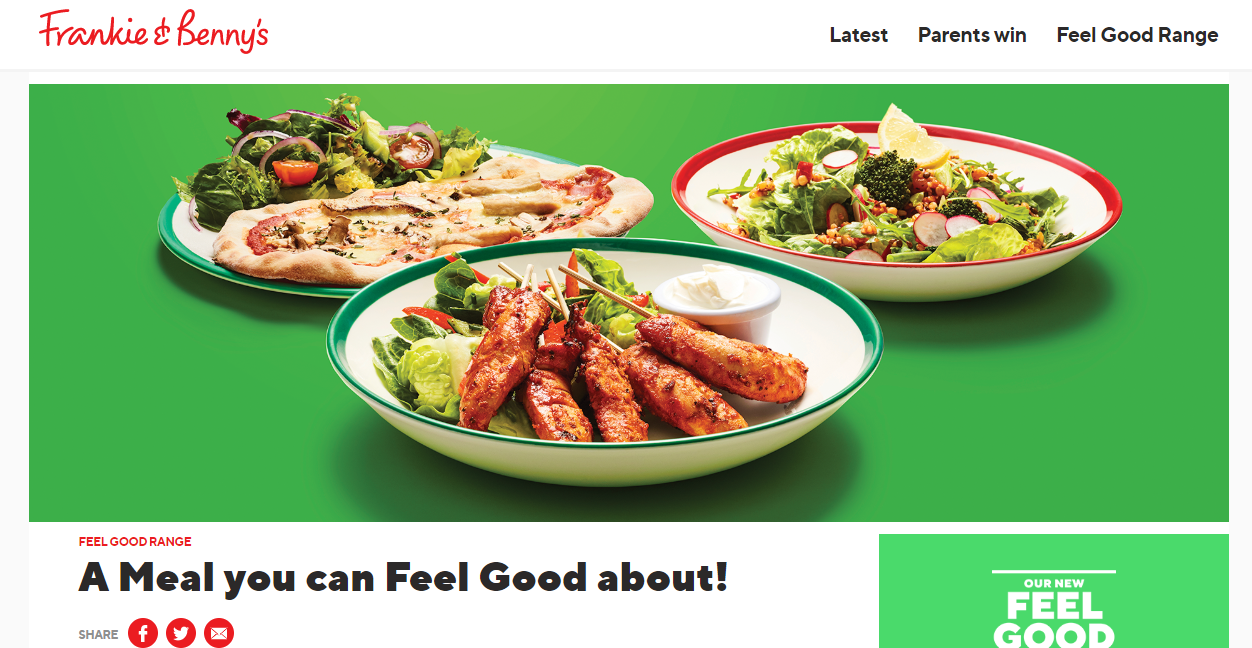 One clever tip is to use questions in your headings to engage your audience. Asking a question will get the reader thinking and it's more likely to make them click through to the blog and read the rest of the post.
Another way to keep your reader interested is to use a number in your blog heading. Taking the subject of blog writing as an example, it could be 'top 10 restaurant blogs', '5 tips for writing engaging blog titles', '8 ways to engage your audience', or 'how to write a blog post: 4 simple steps'. Numbers and lists are very effective.
The best blog titles are intriguing, but still tell the reader what to expect from the blog post. The title sells the content, whether it be on a search engine, on social media or in an e-newsletter.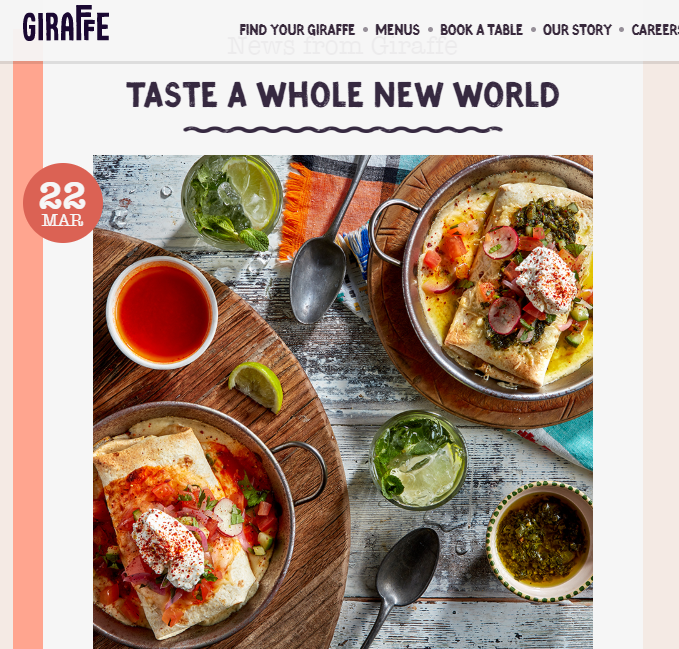 Entice your reader with your language. '3 recipes you'll want to gobble up', 'How to recreate the mega burger', 'Fancy winning a three course meal for two?', 8 flavour combinations we can't resist'...you get the idea. Or a competition or giveaway is always a great call to action.
Write a powerful call to action to keep your customers reading
So now you have your reader hooked, you need to make sure you keep them on the page. Your first paragraph needs to be compelling, making your reader want to find out more and get to the end of the article.
The opening paragraph tells the reader what to expect from the rest of the blog post. It needs to be clear and direct, with a verb (action) in the first sentence, such as 'find out', 'read on', 'discover ways to…' etc. Show them what the benefit of reading the blog post will be, whether it's learning something new, entering a prize giveaway, or discovering new recipe tips.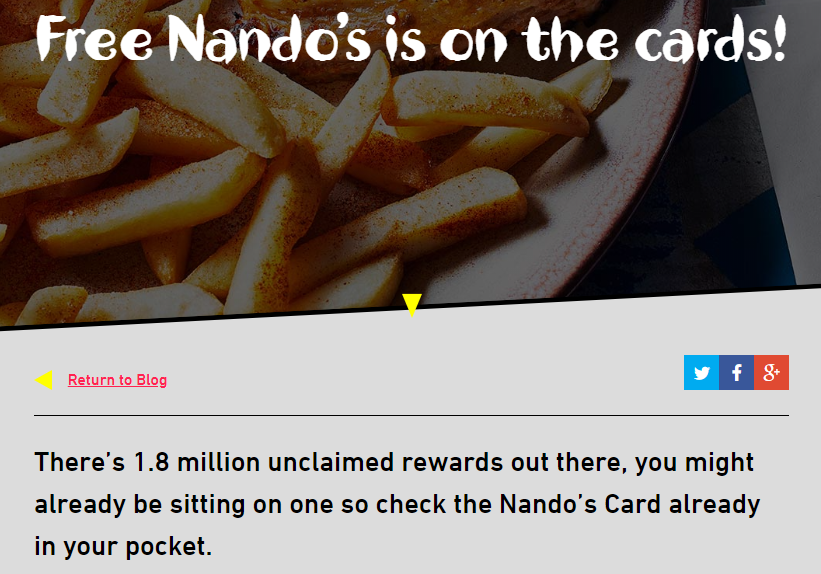 So, how do you continue after the call to action? Don't waffle on too much. Make sure the rest of the blog post is as concise and structured into manageable chunks. We'll talk about readability in a little bit more detail later.
Implement SEO techniques to help your customers find you
Optimising for SEO is vital if you want your blog post to be seen by as many potential customers as possible. The higher you rank on Google and other search engines, the more people will land on your post. You can use SEO to create the content your customers are searching for.
Search engine optimisation (SEO) in simple terms is finding out what your customers are searching for and using those words and phrases in your blog post to enable people to find you online. The better your SEO skills, the higher you will appear on Google searches.
The easiest way to start is to use Google Keyword Planner to help you find your key words and phrases. Type in the subject of the blog post you're working on and see what recommendations Keyword Planner can find you. You can also do this by opening an incognito window on your internet browser (by clicking on the three dots in the top right hand corner and selecting 'new incognito window').
In the new window, type in your chosen subject, let's use 'burger recipes' in this case, and scroll to the bottom of the page. You'll get a list of phrases, some of which may be relevant to your blog post. For example, if you include the phrase 'homemade burger recipes' or 'best beef burger recipe', you're likely to rank higher in search engine results than if you simply write 'tasty burger recipes'.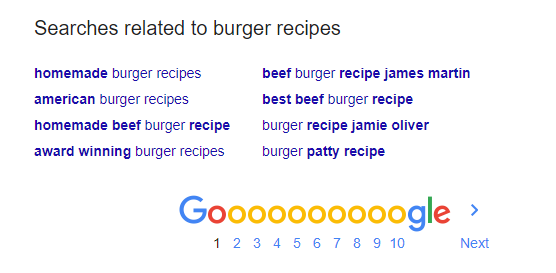 It's highly likely that you'll be using WordPress for your blog, so it's a good idea to install the Yoast plugin. Yoast makes things easy peasy when it comes to SEO. It allows you to choose the keyword or phrase you want to rank for, and provides you with handy SEO tips as you're writing.
Carefully construct your meta-data
Now that you're beginning to get a basic understanding of SEO, we'll touch on the meta-data that appears on a Google search. Take this blog post (below) from lastminute.com as an example. You can see straight away that the keyword they optimised for was 'restaurant blogs' and it's used in the meta title (at the top) and the meta description (underneath).

The meta title usually consists of a short, snappy headline, with the name of the company next to it. Starting each word with a capital letter makes the meta title more SEO-friendly. The meta description should contain the same keyword and have a call to action, but no need to capitalise all of the words here.
Use link building to boost your blog
Another aspect of SEO is link building. Each website on the internet has something called a domain authority, which is a number to show how well the website is performing on search engine results. This domain authority (DA) score can be boosted by gaining links from website with higher DA scores.
Reach out to foodie magazines, bloggers and other websites and share your blog posts with them, to see if they might be interested in linking to it from their site. Another way of doing this is offering them some free content in exchange for a link.
You could write a guest blog post for them, which has a link back to your restaurant's website. The more links you can get, the higher your DA score will become, resulting in a higher position in searches.
Don't underestimate the importance of readability
We touched on the WordPress Yoast plugin earlier, but not only does it assist with SEO, it tells you how effective your readability is too. If you're wondering what we mean by readability, it's all about the customer experience and how easy and enjoyable it is for them to read your post.
If all your sentences and paragraphs are really long and complicated, it's likely that the reader will lose interest pretty sharpish. It's much better if you structure the blog post into easy-to-manage paragraphs. Break each point into a different section for the ease of the reader. You could also try breaking the blog post up with different sub-headings, or using bullet points to summarise your key points. Keep it concise and manageable for the reader. The Yoast plugin will provide you with handy readability tips too.
Don't forget to make sure your content is relevant. What might your target audience want to read about? Can you appeal to different market segments, for example parents, students, vegans, people with dietary requirements or health fanatics? Write about the topics your customers want to hear about.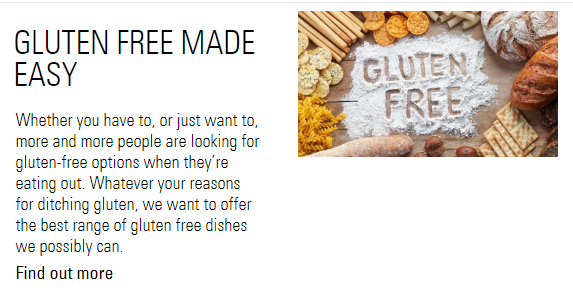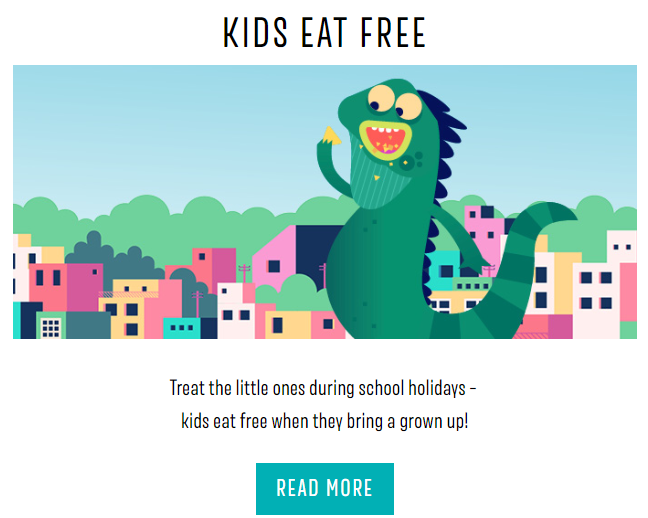 Tempt readers' taste buds with foodie themed vocab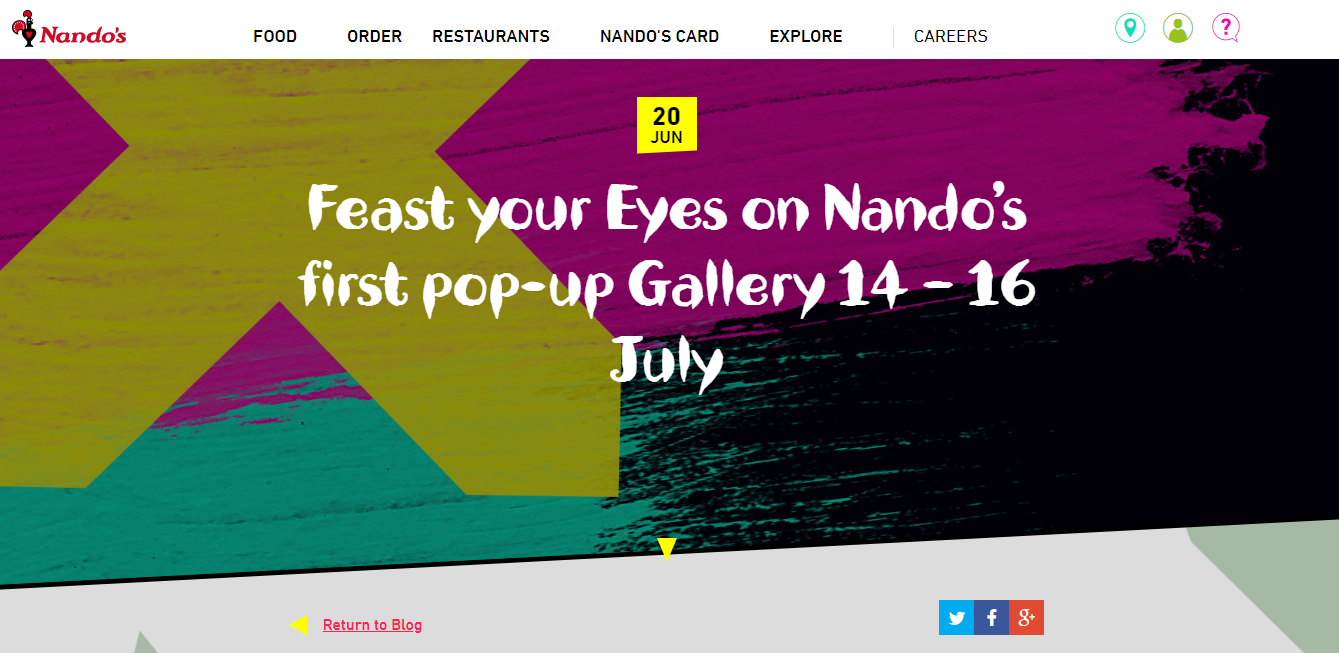 By now you should have a good idea about how to structure your post and use headings, imagery and SEO techniques to your advantage. You'll be frantically thinking of a call to action to hook your reader, and how to keep potential customers engaged throughout the blog post.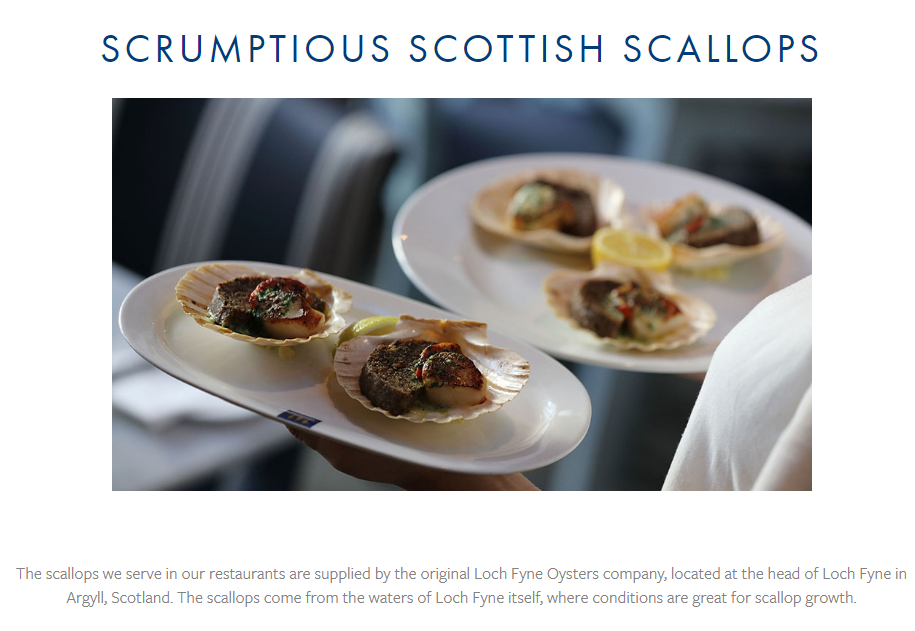 Considering you own a restaurant business, why not use a bit of foodie language to make your blog posts even more tempting? Experiment with words like 'feast', 'mouth-watering', 'hungry', 'satisfy', 'mix' and ' service', or any other food orientated language you can think of to whip up a culinary word-storm for your readers!
Proofread to perfection
Finally, don't hit that 'publish' button until you are 100% happy with the post. You want to try to make sure it is typo-free and that it reads well. If possible, ask a colleague, friend or family member to read it for you, as often we are unable to spot errors in our own work.
You could always outsource your content by employing a freelance writer or blogger if you simply don't have the time. But remember, an effective blog post doesn't have to be long and waffly, it should be concise, to the point, with eye-catching imagery and headings.
Analyse your competitors and find inspiration in their blog posts, but remember, unique content is key to climbing up the search rankings, so don't simply copy their content!
---
Looking for more marketing tips for your restaurant? Why not check out our blog about supercharging your restaurant's marketing strategies > https://www.eposhybrid.com/blog/10-steps-to-supercharge-your-takeaways-marketing
---