Think the days of customer loyalty are long over? Think again. The facts don't lie and when it comes to customer loyalty, neither will your bottom line. Customers who are loyal to a brand will spend more money, visit more regularly, and are less expensive to a business than acquiring new customers. According to the Harvard Business Review, it's 5-25 times more expensive to acquire a new customer than it is to retain an existing one.
When loyalty is done well, it doesn't feel like you're selling anything at all; it actually enhances the customer experience. From loyalty cards, email campaigns, and discounts, all the way down to your daily social media posts (just ask Burger King about that Nigel Farage post) here's our top five ways you can start creating some warm and fuzzy customer loyalty…
Develop a strong brand identity
Whether they're buying a spiced pumpkin latte in Starbucks or shopping Alice Living's new Primark collection, when customers engage with your brand, they want to know exactly what they're getting. Consistency is incredibly important, in everything from your flagship TV advertising and digital billboards to the tone of your social media accounts and the actual in-house experience. Why? Well, according to one report, you'll see an average 33% increase in revenue when you present your brand consistently. You can learn more about creating a brand personality in our branding blog post here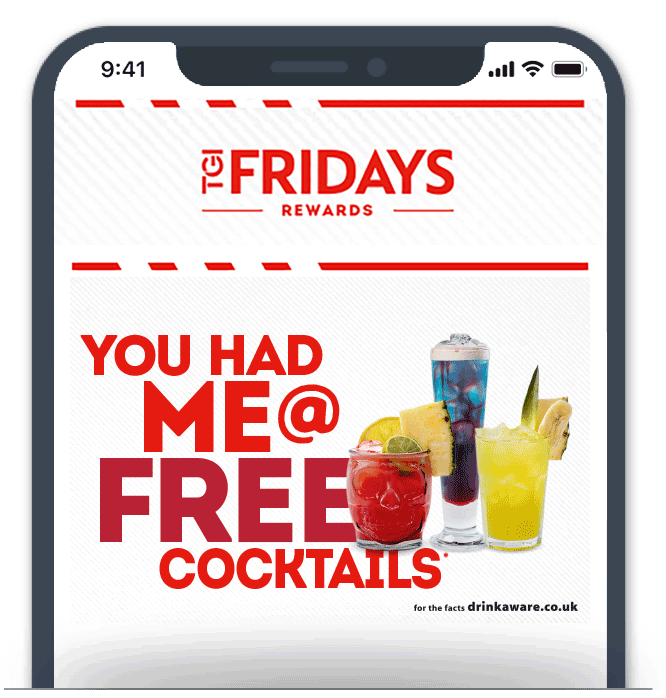 Set up an effective loyalty scheme
With every shop, restaurant or supermarket chain you go into, now trying to sign you up to their loyalty program, it's clear that loyalty schemes are big business. In fact, according to a recent YouGov report, more than three quarters of the UK population belong to a loyalty scheme, with 72% stating that they believe it's a good way to gain rewards from businesses.
However, customers value their data so you'll have to offer something worthwhile for them to part with it. Instant gratification should be a key part of your strategy: TGI Fridays offer a free appetizer or dessert just for signing up and numerous others will offer you free points just for parting with your details. You can also add in additional, VIP services to keep your customers happy; when you sign up to Costa Coffee, they offer a skip the queue function.
Deliver a fantastic product and service
It sounds simple, but the best marketing campaign in the world won't deliver unless you're delivering a brilliant product that customers will want to purchase again and again. Whether it's a new cocktail, burger or a seasonal coffee that's so popular it's a news story in itself, you need to ensure that your product delivers – every time. It's also worth noting that the product doesn't have to be something on the menu – it can also be a service that really drives up the customer experience. The Wetherspoons app, which was launched in 2017 and allows customers order the next round of drinks in without having to go to the bar, was a real innovation and has led the way for other chains to follow suite.
Offer excellent customer service
Great customer service makes for a great customer experience, and a friendly, attentive and efficient service will add a personalised 'face' to your brand that you won't necessarily get through mass marketing and advertising. However, it's not all just about the warm and fuzzy stuff; your front of house staff play a critical part in your business. They're the ones who interact with customers on a daily basis and can make or break your customers' opinion of your business.
Front of house staff are also crucial in promotion sign up offers, discounts, set menus, apps, and various other components of your marketing strategy that will elevate the customer experience and deliver an increased ROI. Done well, gentle upselling has the potential to increase the average spend per head and therefore, your bottom line.
An amazing 33% of Americans would consider switching companies after a single instance of poor service. Just one instance. This demonstrates just how important the whole dining experience is to your customers.
Nurture your customer base through email campaigns
How will Starbucks customers know that the infamous christmas red cups are making their return… unless you tell them? Email marketing should be a key part of your overall strategy and you can utilise it to tempt and entice your existing customer base with new menus, special offers and discounts. Personalisation is key; you don't want to tell all of your customers exactly the same thing, you want to separate them into their particular groups based on their demographics or buying habits (age, ordering preference, location etc) and then tailor the content to their wants. Called lead nurturing, companies who excel at this have shown to have increased footfall and order volume by up to 50%.