Sizzling marketing strategies coming right up. From ensuring your photography is on point, to experimenting with PPC advertising or going a little rogue and running a guerrilla marketing campaign, there are a whole host of ways to put your pizza place on the map. Here's how you can grab a slice of the action with our must-do marketing ideas!
Identify your business's USP
People buy into brands, and if you're starting a business, one of the most important things you can do is identify your USP and think about how you'll reflect these throughout your business's brand. This includes everything from your logos and marketing to the design of your unit and your food, make sure it's consistent and stays true to the core values of your eatery. Are you a family-run traditional Italian serving up margaritas just like mama used to make? Maybe you specialise in deep dish pizza or perhaps you want to cater to vegans who still want to enjoy delicious pizza – because you're a vegan yourself. Whatever it is, your brand needs to be authentic, because 91% of customers would prefer to buy from an authentic brand.
Run PPC advertising
When you're visiting a new city or you simply want to find a suitable restaurant to go to with your friends or family, what's the first thing you do? That's right – you Google it. Pay-per-click advertising means that when someone searches for relevant keywords, such as 'pizza restaurants in London for example, your restaurant will pop up. It's a great way of increasing the visibility of your business, because who scrolls through to page two of search engine results? Exactly. As expected, you only pay when someone clicks on the link.
Make sure your photography is on point
Let's look at one of the market leaders for this one. Dominos' Instagram account is pure pizza photography - there's no marketing messaging, no deals, no special offers, just close ups of pizza, pizza and more pizza. Why? Quite simply, the pictures do the talking. They know that nothing is more tempting to customers than a close up of oozing, molten mozzarella. Essentially, you need to make sure your product looks as delicious as possible, and if that means hiring a professional photographer to get the job done well, it's worth the investment. You can then use this content to populate your website, social media pages, and adverts.
Make sure you always deliver
We've already discussed this in previous blog posts, but the food delivery industry is set to grow in value by 17% over the next two years. What that means is that it's not enough to simply serve food in house anymore, you also have to be able to deliver to your customers. You can either partner with one of the industry leaders, such as Just Eat or Deliveroo, or you can deliver yourself if you want to avoid those expensive commission fees. EPOS Hybrid's delivery management platform will support your business to manage deliveries, drivers, and routes more effectively, meaning more orders and faster deliveries. Read more here.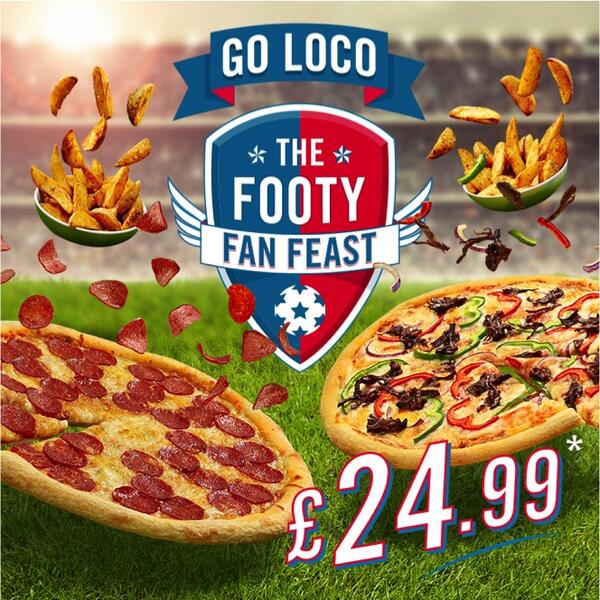 Creates a series of seasonal specials
It's important to keep your menu fresh in order to ensure you can tempt customers back through the door on a regular basis. One of the great things about pizza is that it's incredibly versatile. Just think about it; you can have heart-shaped pizza on Valentine's Day, pumpkin pizza for Halloween, pizza topped with brussels sprouts in the build-up to Christmas, and so it goes on. That's before you even get to sporting events; in 2018 Dominos created a special World Cup pizza – named the 'Meatfielder' – and that's just one example.
Entice customers to join your loyalty scheme
Gently encourage your customers to sign up to your loyalty scheme by offering them a discount, or a free dessert, or 2 for 1 on their next pizza. The good news is that once they've signed up, you can market to them on a weekly basis, sending out emails or texts with your latest offers or menus. Better yet, if you can identify their buying habits (whether they prefer to eat in or order a takeaway) you can segment your email list and make sure that the information you're sending out is targeted to your customer behaviour. Win win. Read more about our loyalty fucntionality here.
Add some guerrilla marketing to the mix
From Dominos Roulette Pizza, where one slice of pizza comes covered in hot chilli sauce, to all you can eat challenges, to Pizza Hut's 2019 advertising campaign which made a cheeky dig at their biggest rivals (thanks to a few strategically placed blue dominos), there are a whole host of playful ways of getting your brand noticed. One pizza restaurant in Edinburgh even gave free pizza to people with parking tickets. Yes. It's a serious business, but that doesn't mean it can't be fun too, so get those creative juices flowing.