Buy now, pay later
with Biller
Biller allows you to place an order instantly
and pay for it within 30 days!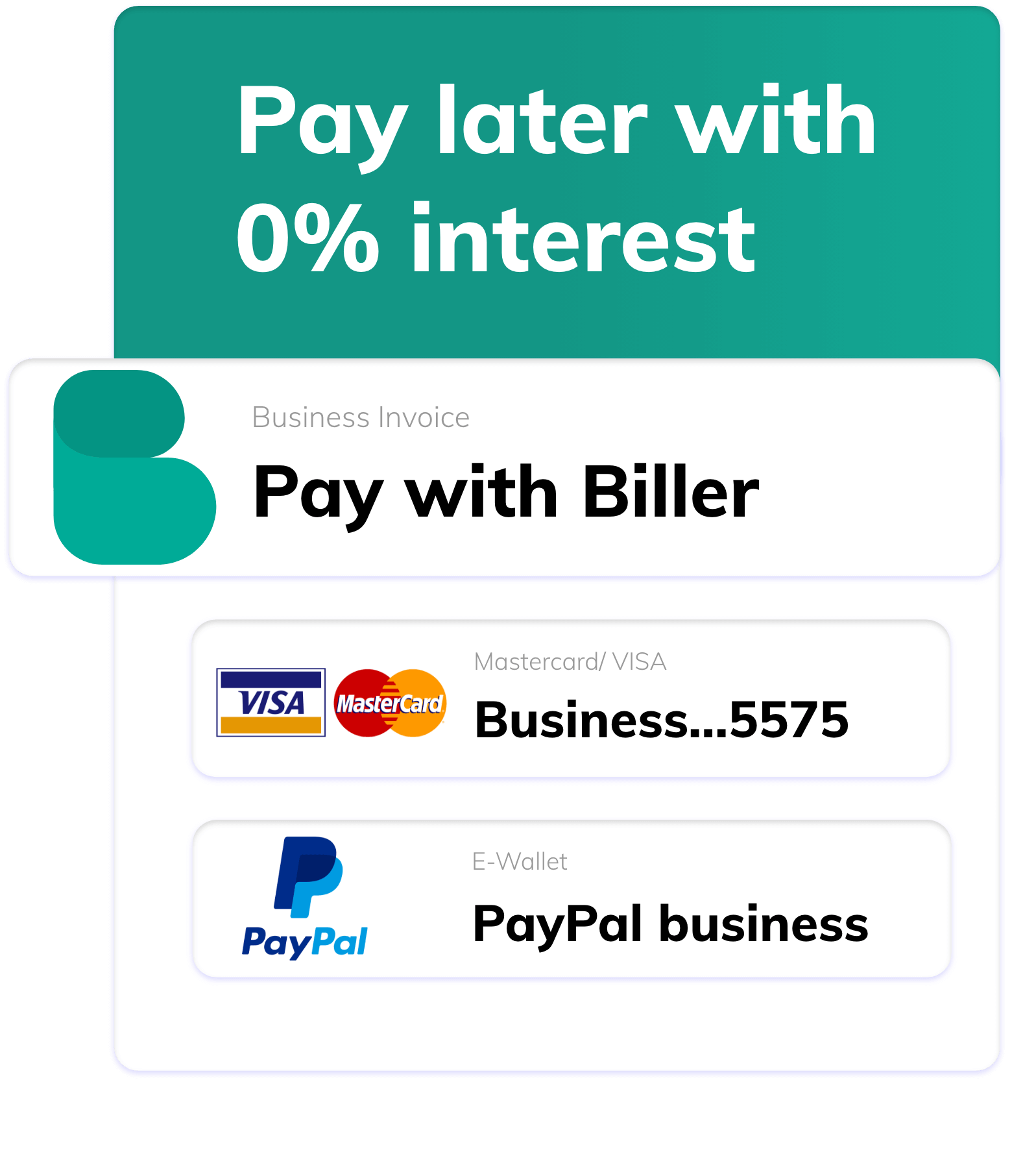 What is Biller?
Biller is a fast and secure buy now, pay later solution for
businesses. Simply choose Biller at checkout, we'll dispatch
your items and you can pay the invoice after 30 days, interest
free! STEP 1
Add your hardware to
your checkout

STEP 2
Add your delivery
information and checkout
with Biller

STEP 3
We'll dispatch your
hardware and you can
pay in 30 days
Frequently asked questions