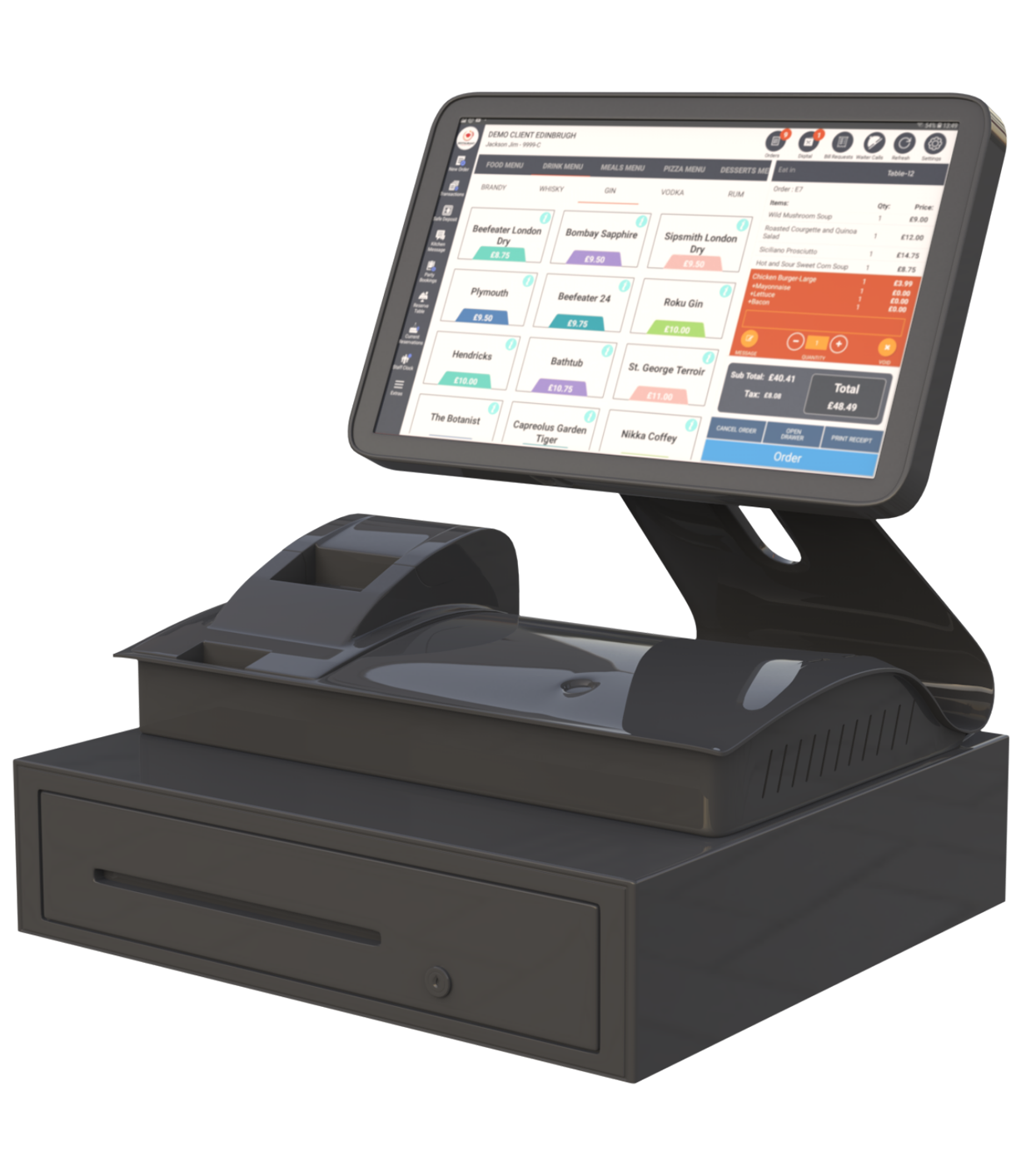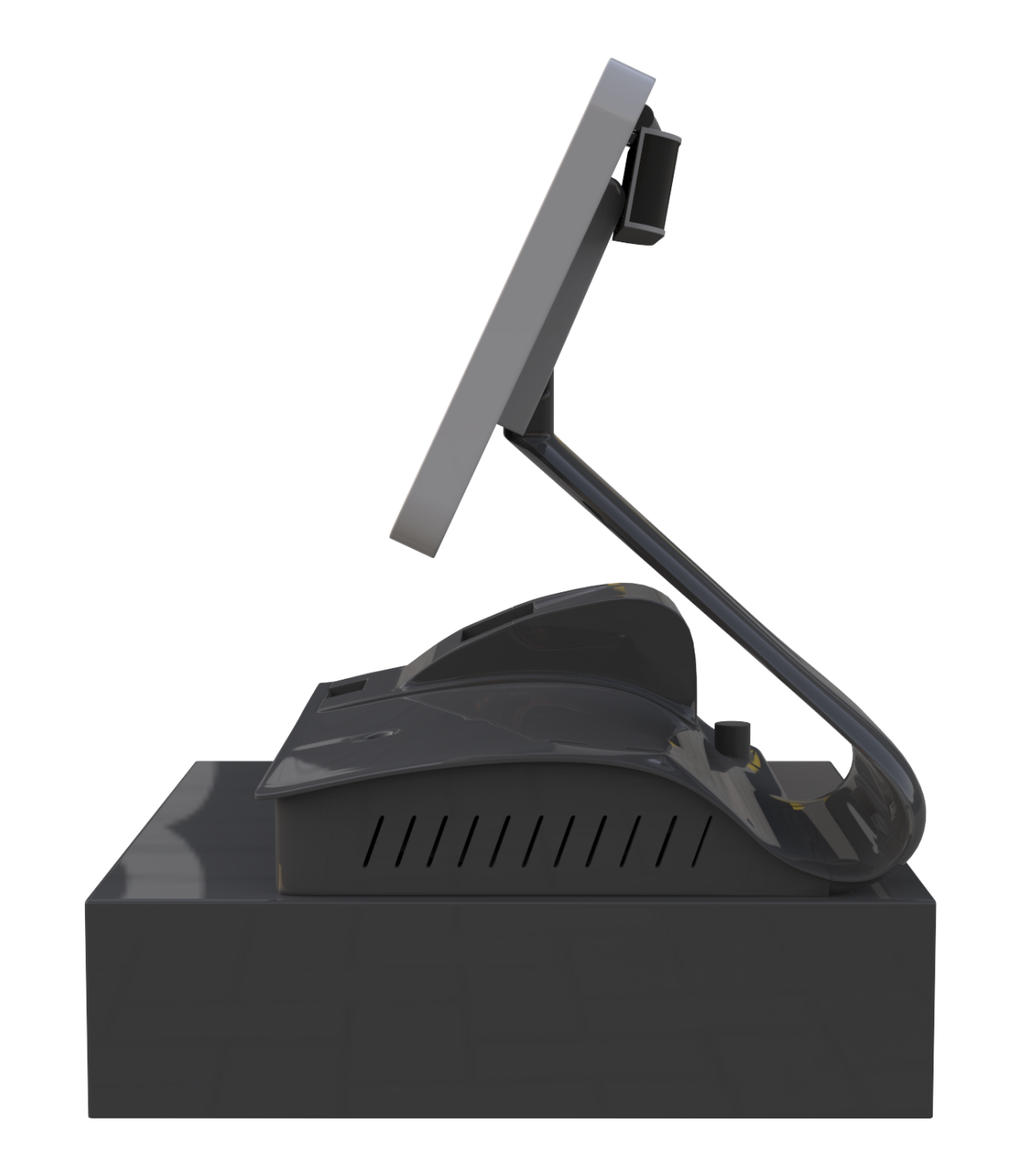 A cutting edge, slender design
Fully integrated, thermal printer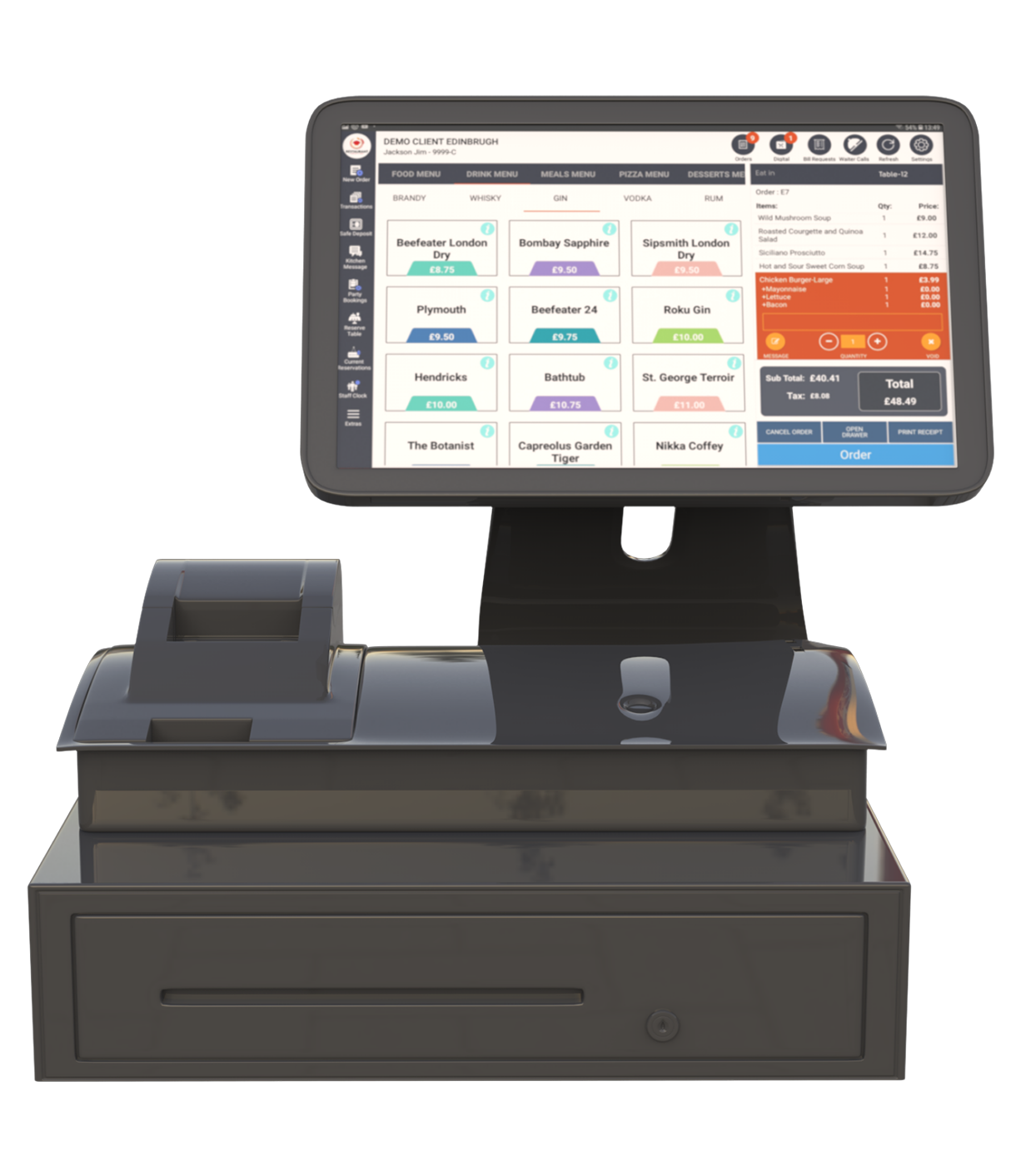 Our beautifully designed terminal is a point of sale powerhouse.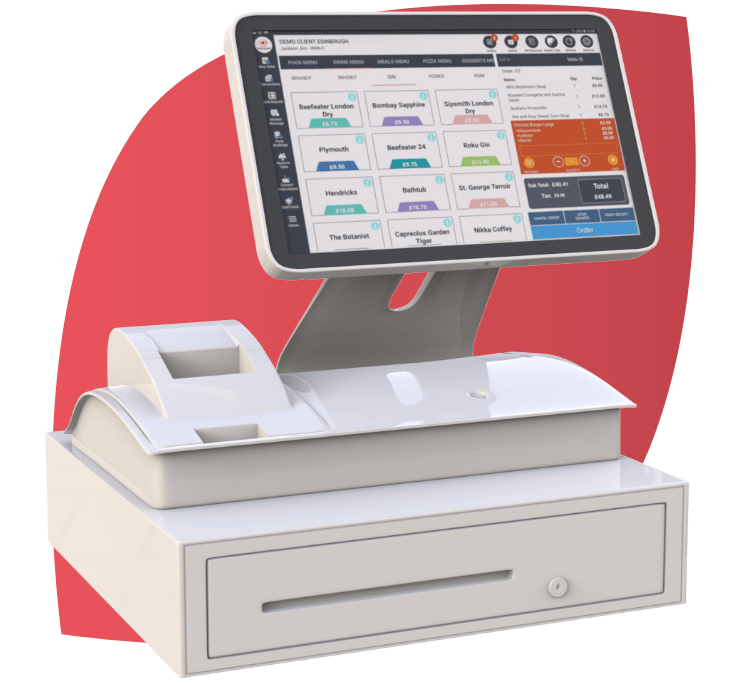 Our most powerful ePOS terminal ever
Introducing our top of the range CC20 point of sale terminal, designed for busy cafes, bars, restaurants and takeaways.
Simple, plug and play setup
Allow customer to view your menu and pay online
Large 15.6" HD touch screen
Integrated receipt printer
Cash drawer
Customer facing display
1.8GHz Quad-Core Cortex-A17
DDR3 4G RAM
Running Android and bursting with functionality
Fully connected - control your whole business from a single ePOS terminal
Seamless connect your front of house with your kitchen and sync all your online, mobile or self checkout orders to your ePOS terminal
Connect unlimited kitchen or bar printers
Seamlessly sync all your online and mobile orders
Connect other hardware devices such as self checkouts
Connect an all terminals in one venue together
View and manage all transactions from a single ePOS
Fully integrate card payments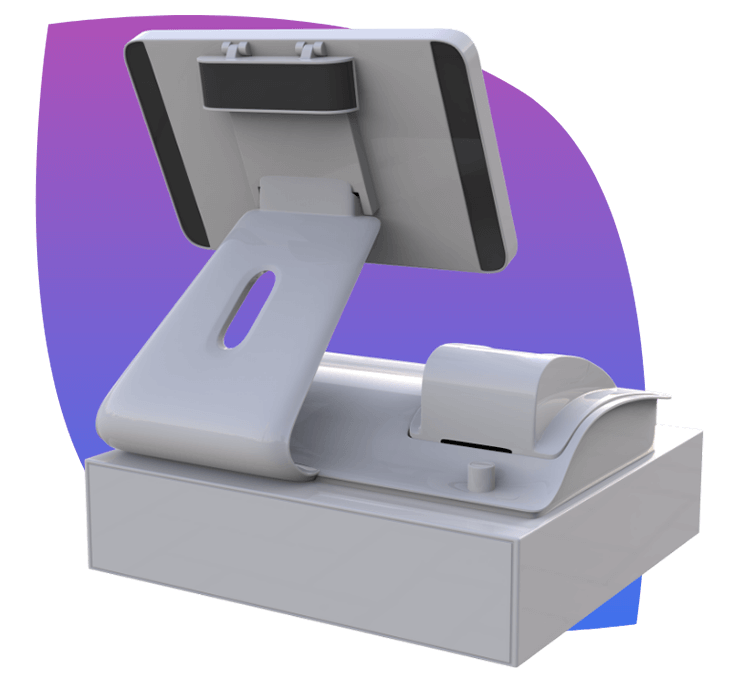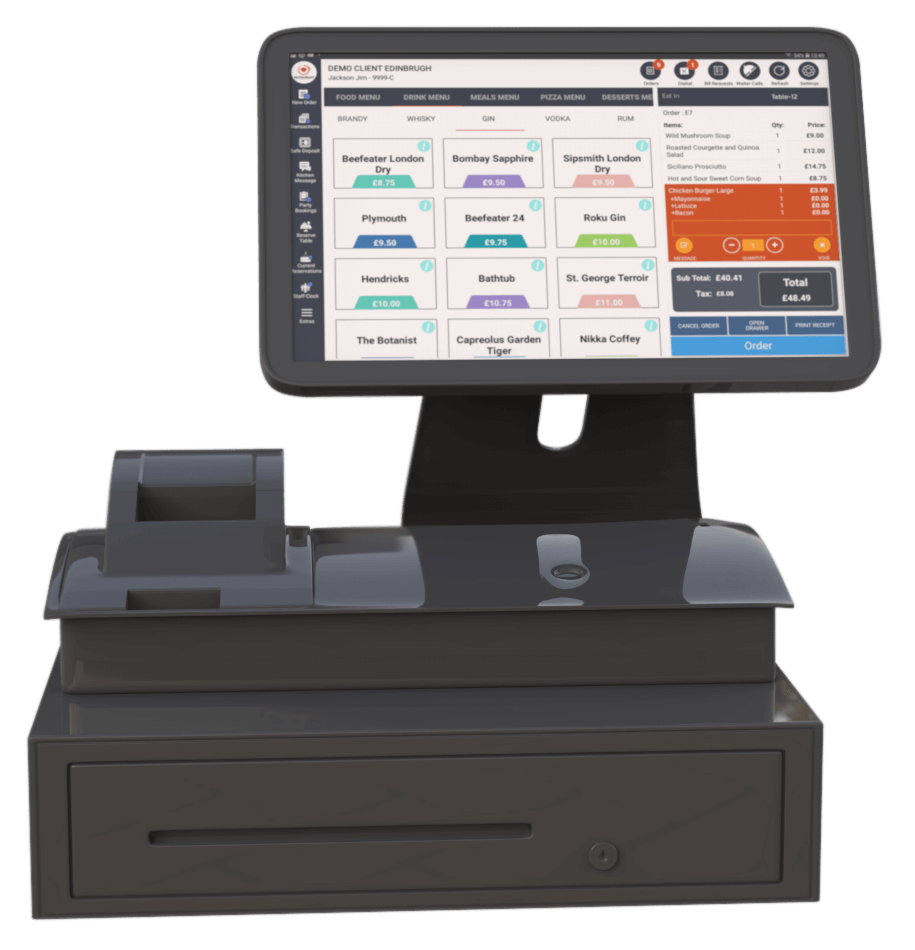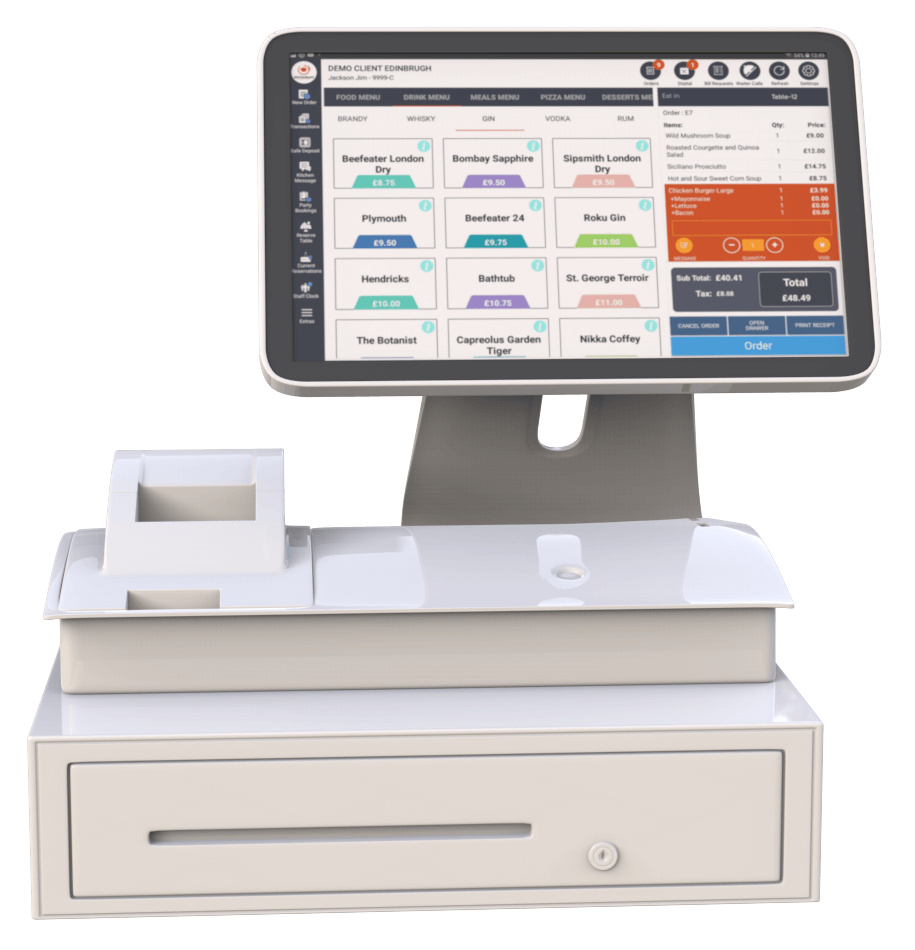 Join the dark side
Available in black or white to suit any location
Modern design with cutting edge technology
Need a bit of advice?
We're here to help!